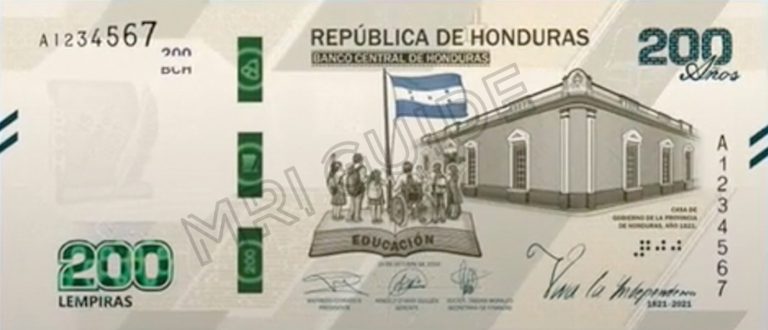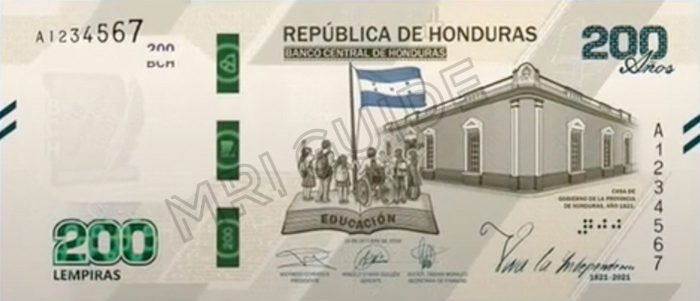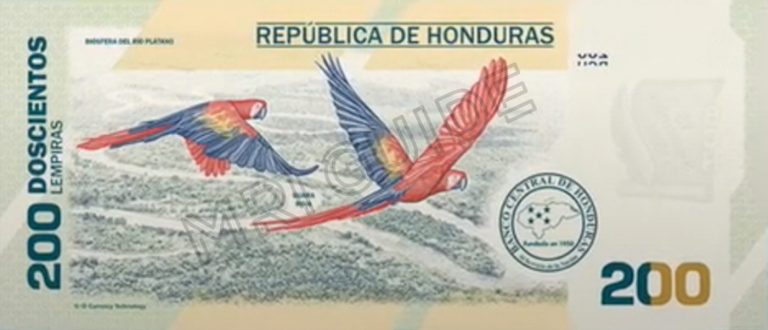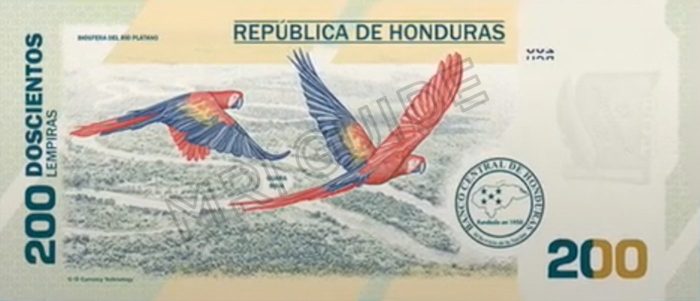 You saw it first here…
Banco Central de Honduras presented a few days ago the new banknote of 200 lempiras (HNL200.1) which will be put in circulation next month. While it is being issued on the occasion of the Bicententenial  of the Central American Independence, it will be part of the current family of notes, and is not being issued in limited quantity or in a single year.
Previous published images of this banknote were partial or distorted.
Source: Banco Central de Honduras.
Click here to order the MRI BANKERS' GUIDE TO FOREIGN CURRENCY™
*** Do you want to share your comments, corrections or news? Please contact info@mriguide.com
©2019  MRI BANKERS' GUIDE TO FOREIGN CURRENCY™
« More posts