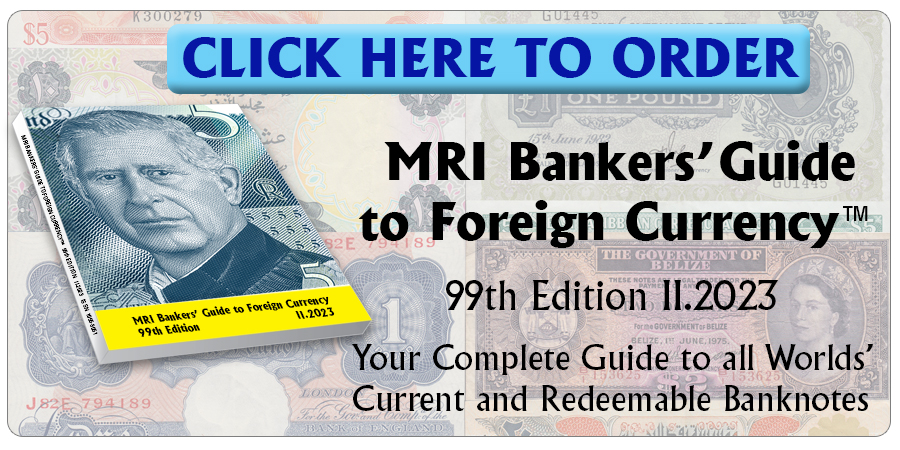 You saw it here first…
Sergio Recinos, President of Banco de Guatemala, informed yesterday in a press conference that the Bank plans to issue in the second half of the year a 20 quetzales new banknote (GTQ20.4) to commemorate the Bicentennial of Independence.
Work on this project started two years ago. The bank is waiting for the approval of  the Junta Monetaria to go ahead with the printing. It is expected that the banknotes will be ready around April or May, to be issued in the second half of the year.
The 20 quetzales denomination has been chosen because its front has the portrait of Manuel Gálvez, one of the signers of Guatemala's Declaration of Independence, with the back showing the scene of its signing.
Its design will be similar to the current notes, with the addition of commemorative legends. A total of 25 million notes will be issued.
Source: guatemala.com
Click here to order the MRI BANKERS' GUIDE TO FOREIGN CURRENCY™
*** Would you like to share your comments, corrections or news? Please contact info@mriguide.com
©2021  MRI BANKERS' GUIDE TO FOREIGN CURRENCY™. All rights reserved.
« More posts