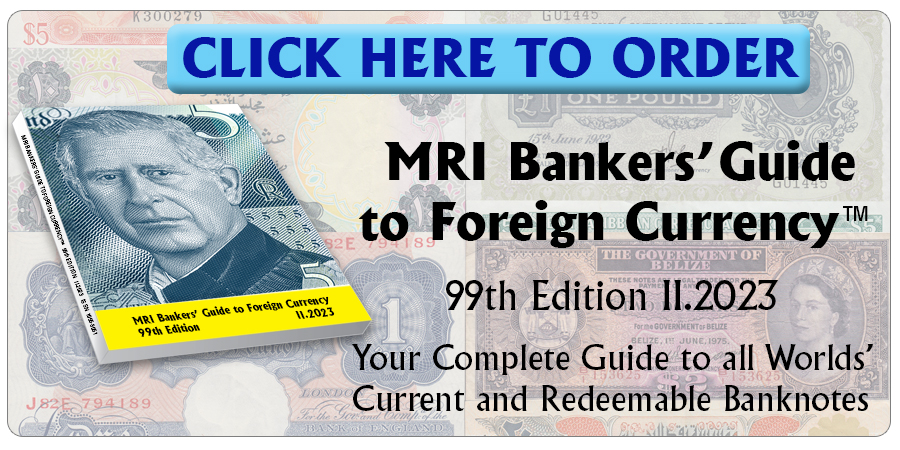 French investigators found in Limoges, France, a part of the treasure in 200 euro banknotes stolen in 2017.
In 2010 the Libyan government ordered 160 million euros in notes of 100 and 200 euros. In 2017 in the midst of the civil war that topped Gaddafi those were seized by the Libyan national army and stored in a Benghazi bank, from where there were stolen later. Many of the 200 euro notes became soiled or discolored.
These are the banknotes that have been offered to several European money changers.
The European Central Bank has instructed all banks in the Eurosystem to seize them and to investigate all requests of redemption of 200 euros banknotes of the first series (EUR200.1) to ascertain if they are related to the theft.  
Source: www.tellerreport.com  
Courtesy: David Girbau, Rafer Change.
Click here to order the MRI BANKERS' GUIDE TO FOREIGN CURRENCY™
*** Would you like to share your comments, corrections or news? Please contact info@mriguide.com
©2022  MRI BANKERS' GUIDE TO FOREIGN CURRENCY™. All rights reserved.
« More posts