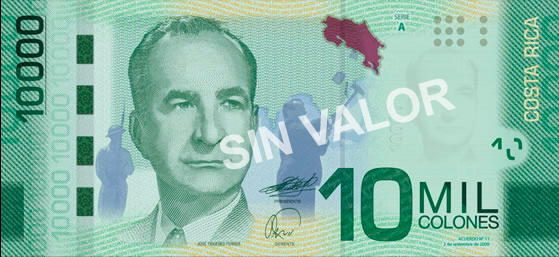 Costa Rican banknotes printed on paper, which were withdrawn from circulation last year, may be redeemed by depositing them to an account at the Banco de Costa Rica. 
Deposit may also be made using the bank's ATMs.
This poses a problem for foreigners who wish to redeem them and have no account at this bank. Deposits of these banknotes are allowed "according to the socioeconomic profile" of the account holder. 
We have heard reports that a maximum amount of CRC500,000 are allowed to be redeemed for the life of the depositor.
Source: Banco de Costa Rica.
Order the MRI BANKERS' GUIDE TO FOREIGN CURRENCY™
©2022  MRI BANKERS' GUIDE TO FOREIGN CURRENCY™. All rights reserve


« More posts