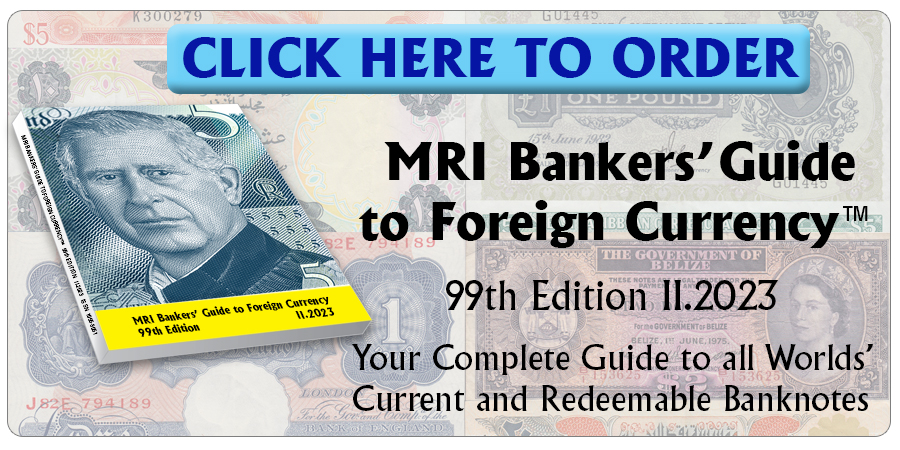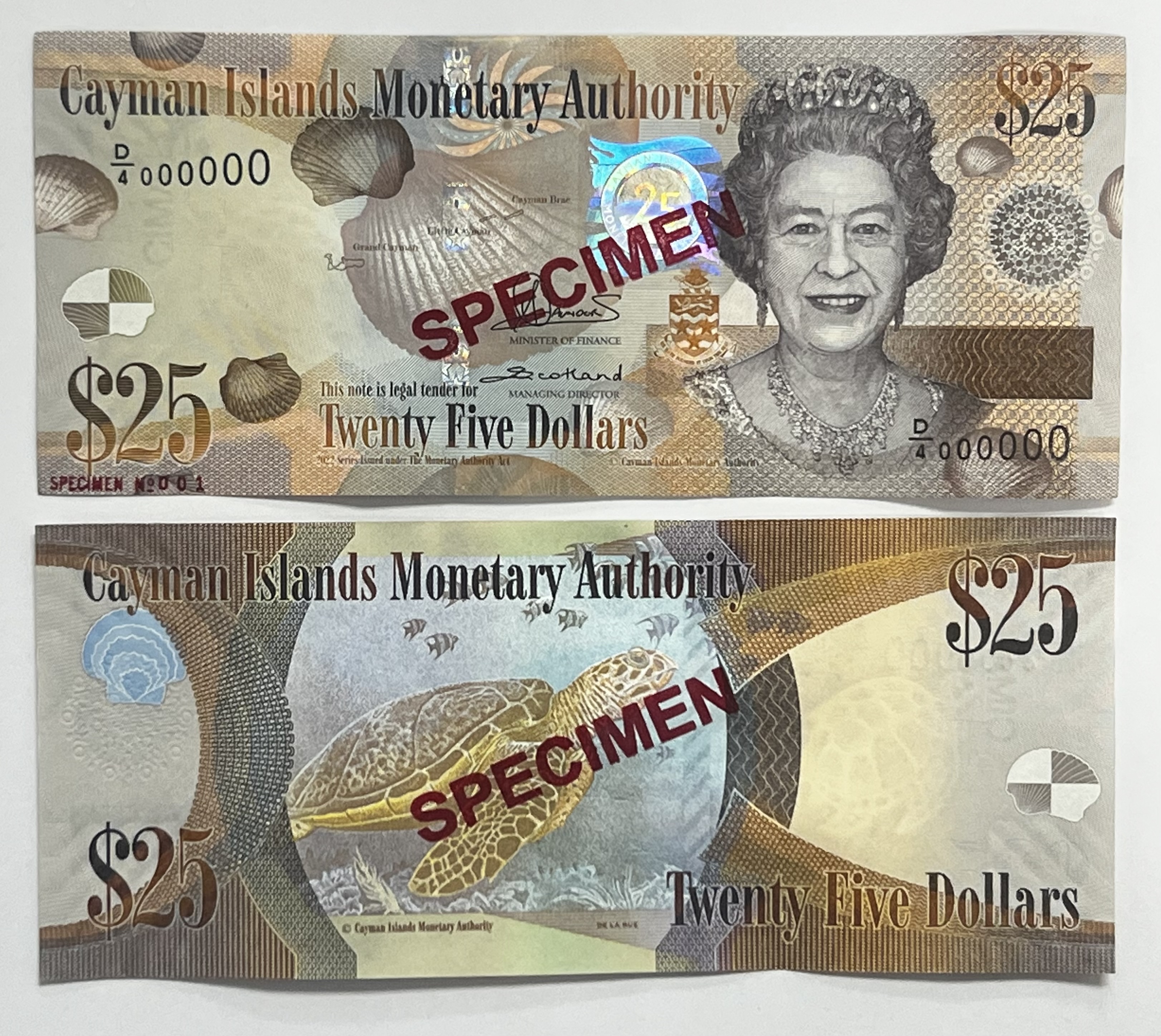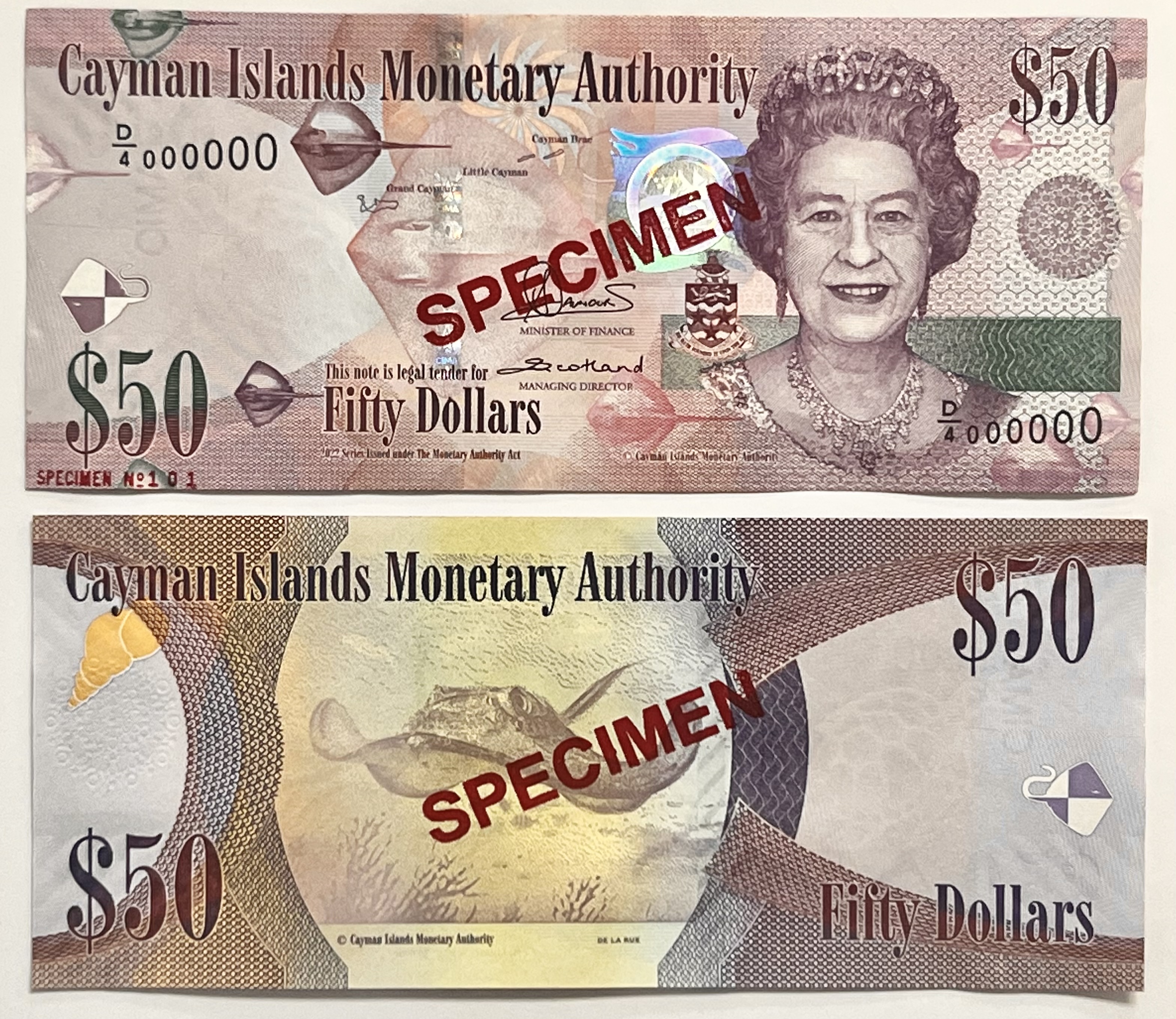 The Cayman Islands Monetary Authority ("CIMA") announced the issuance of new D/4 series commemorative $25 (KYD25.6) and $50 banknotes (KYD50.6) as part of its 25th Anniversary celebration.
Changes to the design include the addition of a holographic foil patch with CIMA's 25th Anniversary logo, which is located to the left of Queen Elizabeth II's portrait, and the signature of the Minister of Finance. Other security features such as a watermark of a turtle, novel serial numbering, and the holograph strip remain unchanged.
The commemorative $50 note was put into circulation on 17 February 2023. The $25 note to follow probably in March.  
Source: Cayman Island Monetary Authority.
Courtesy: Alez Zlotin.
Click here to order the MRI BANKERS' GUIDE TO FOREIGN CURRENCY™
*** Would you like to share news about issue or recall of banknotes, your comments, corrections or other news? Please contact us at info@mriguide.com
©2023  MRI BANKERS' GUIDE TO FOREIGN CURRENCY™. All rights reserved. 


« More posts