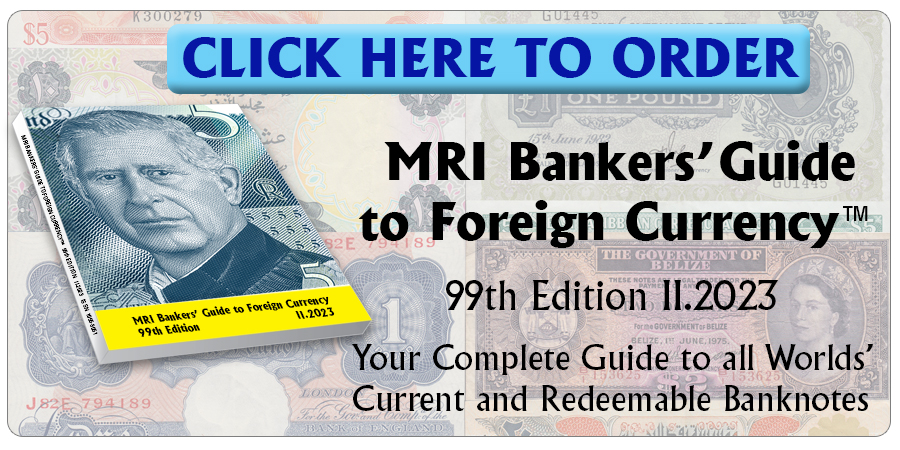 In a memorandum signed Tuesday 6 December 2023, Bulgaria, Eurozone countries and the European Commission agreed that Bulgaria could begin preparations for coin minting, without guaranteeing that Bulgaria will enter the eurozone.
Bulgaria aims to enter the Eurozone on 1 January 2024. In the spring of 2023, the country will ask the European Central Bank and the European Commission to prepare a convergent report to assess whether Bulgaria meets the conditions.
At the end of October, parliament adopted a decision that the government and the National Bank of Bulgaria should accelerate efforts to introduce the euro from 1 January 2024.
Source: euractiv.com
Courtesy: Cleophas Schockem.
Click here to order the MRI BANKERS' GUIDE TO FOREIGN CURRENCY™
*** Would you like to share your comments, corrections or news? Please contact info@mriguide.com
©2022  MRI BANKERS' GUIDE TO FOREIGN CURRENCY™. All rights reserved. 


« More posts