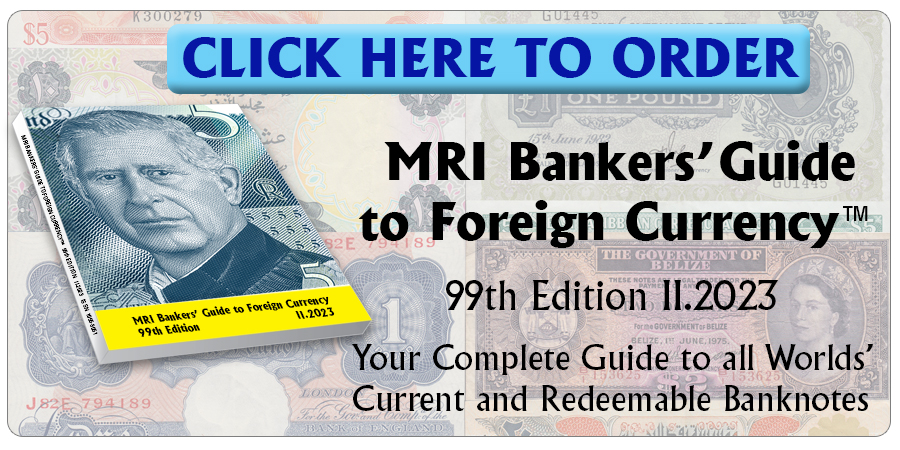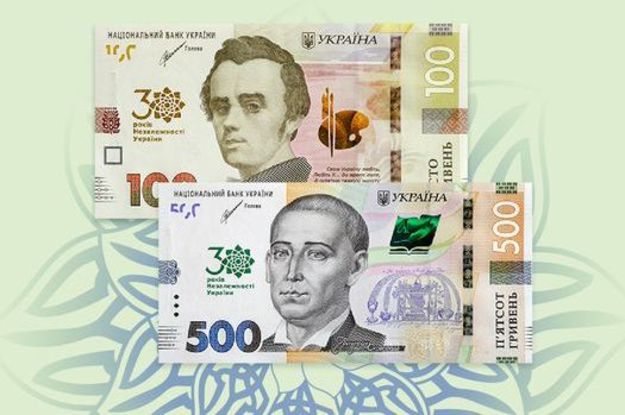 You saw it first here…
The National Bank of Ukraine will issue on August 20 new banknotes of 100 hryvnia (UAH100.4) and 500 hryvnia (UAH500.3) to commemorate de 30th Anniversary of Ukraine's Independence.
Both are dated 2021, measure 142 x 75 mm and show the logo of the Anniversary commemoration printed in optical variable ink.
Only 30,000 pieces will be issued of each, available through the Bank's Numismatic Section ordering system, and distributor banks Oschadbank, Ukrgasbank, Radabank and Taskombank.
Source: www.minfin.com.
Courtesy: Cleophas Schockem.
Click here to order the MRI BANKERS' GUIDE TO FOREIGN CURRENCY™
*** Would you like to share your comments, corrections or news? Please contact info@mriguide.com
©2021  MRI BANKERS' GUIDE TO FOREIGN CURRENCY™. All rights reserved.
« More posts