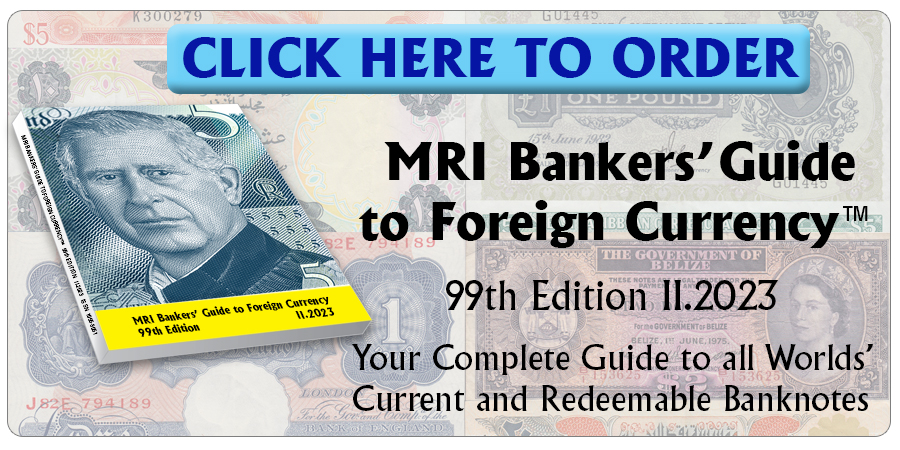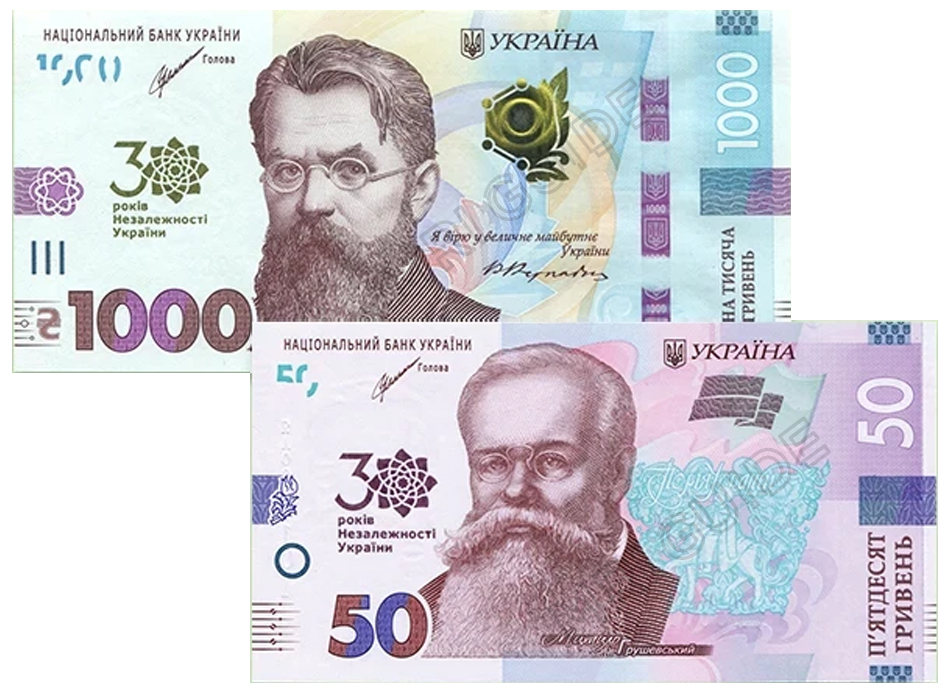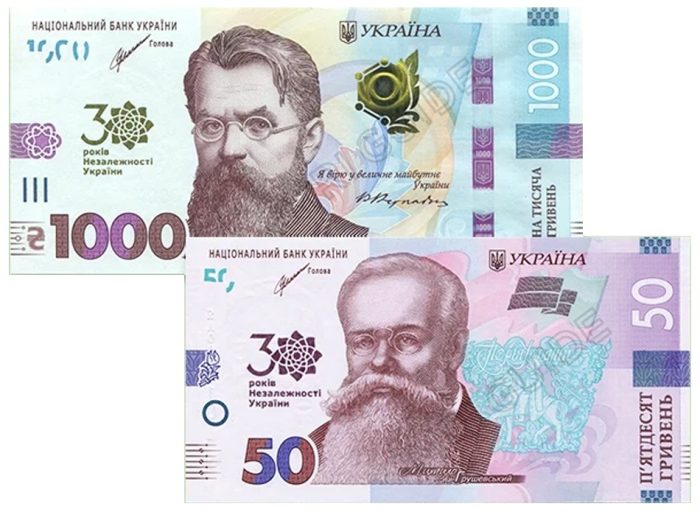 The National Bank of Ukraine will issue tomorrow 22 December 2021 new banknotes of 50 (UAH50.5) and 1000 griven (UAH1,000.2) commemorative of the 30th Anniversary of Ukrainian Independence. This completes the special series, of which the denominations of 20; 100; 200 and 500 griven were already issued. Only 30,000 pieces of each denomination were issued at a premium. While they are legal tender they are not intended for general circulation.
Source: National Bank of Ukraine.
Courtesy: Gabriel's Numismatic Market, LLC; Johan Colpa.
« More posts