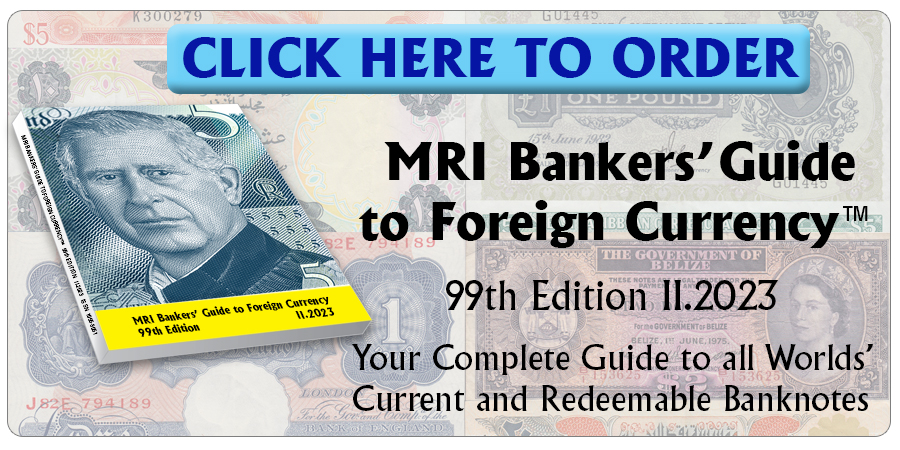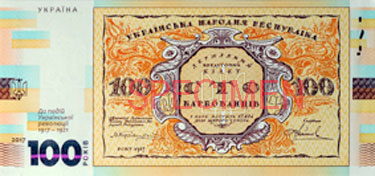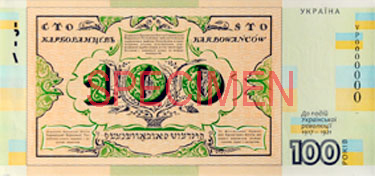 The National Bank of Ukraine has issued a new souvenir banknote commemorative of the 100th Anniversary of the Ukrainian Revolution of 1917 and the first Ukrainian banknote.
It shows  a reproduction of the first Ukrainian note of 100 karvobanetz, it is sold at a premium, and is not intended for circulation. It measures are 170 x 80mm.
Order your copy of the MRI Bankers' Guide to Foreign Currency™ now!
Source: National Bank of Ukraine
Courtesy: Cleophas Schockem.
©2018 Monetary Research Institute.
« More posts