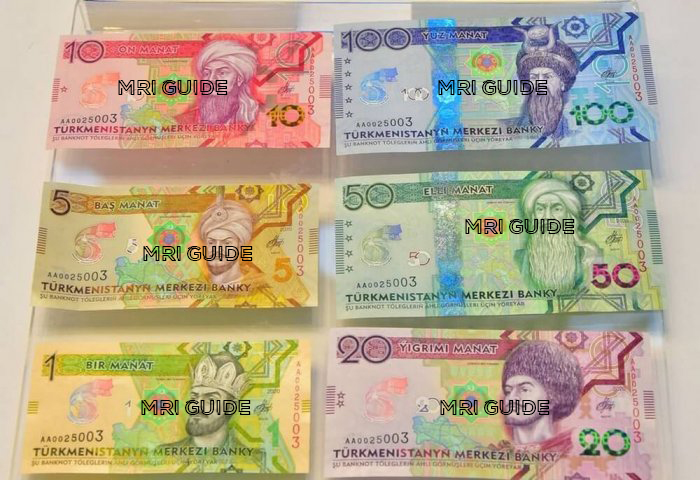 You saw I first here…
The National Bank of Turkmenistan is issuing new banknotes of 1 (TMM1.4), 5 (TMM5.4), 10 (TMM10.4), 20 (TMM20.4), 50 (TMM50.4) and 100 manats (TMM100.4) to commemorate the 25th Anniversary of the Declaration of Neutrality of Turkmenistan, recognized 25 years ago by the United Nations.
This National Holiday is celebrated on 12 December.
In the front the new banknotes show the logo representing "Turkmenistan – Home of Neutrality". The backs show the Turkmenbashi International Seaport and the Constitution monument, as well the buildings shown in the 2014 notes.
The new banknotes have advanced security features.
Source: Business.com.tm
Courtesy: Cleophas Schockem.
Click here to order the MRI BANKERS' GUIDE TO FOREIGN CURRENCY™
*** Would you like to share your comments, corrections or news? Please contact info@mriguide.com
©2020  MRI BANKERS' GUIDE TO FOREIGN CURRENCY™. All rights reserved.
« More posts