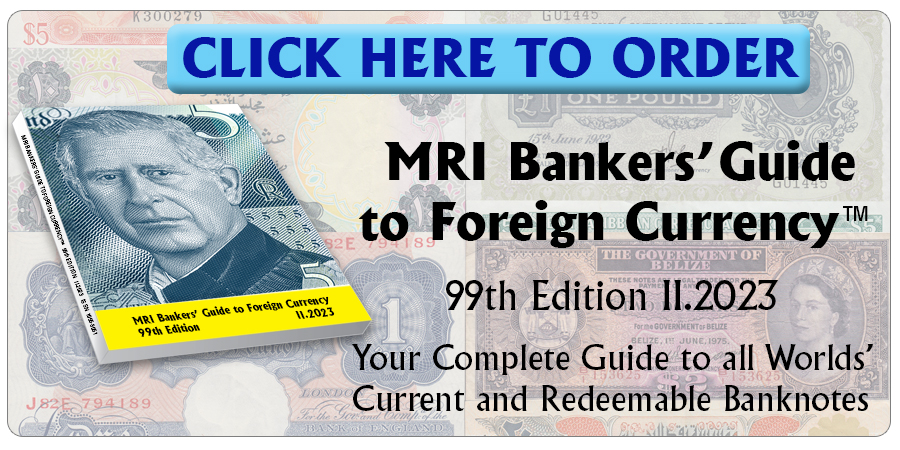 As reported previously, the penal code punishment clause for currency forgeries has been changed. Here are pictures of the two varieties, the longer one being the one on the first 20; 50 and 100 baht notes (THB20.7A), (THB50.10A) (THB100.13A). The short legend is the corrected one found on the most recent ones (THB20.7B), (THB50.10B) (THB100.13B).
Courtesy: Gabriel Numismatic Market, LLC., Vitoon Eurtivong.
Subscribe now to the MRI BANKERS' GUIDE TO FOREIGN CURRENCY™
©2018  Monetary Research Institute.
« More posts