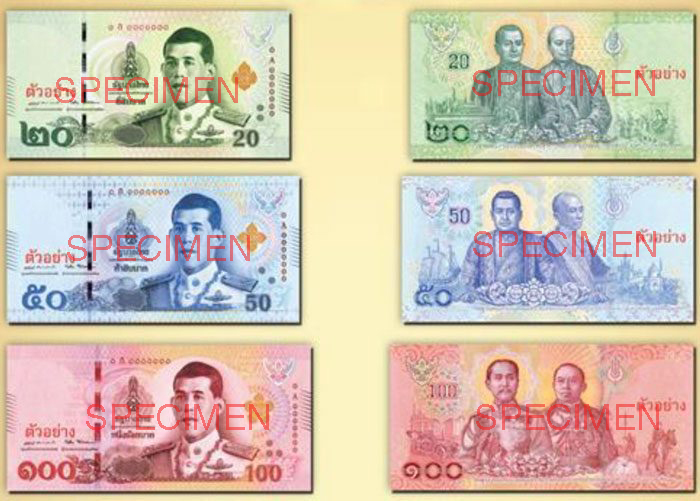 Bank of Thailand announced that the new family of notes with the portrait of King Maha Vajiralongkorn Bodindradebayavarangkun, Rama X, will be issued soon.
The 20; 50 and 100 baht (THB20.7 / THB50.10 /THB100.13) notes will  be released on April 6, the 236th anniversary of the founding of the Chakra dynasty. The ones of 500 and 1,000 baht (THB500.10 / THB1,000,10) will be issued on 28 July, the King's birthday.
Denominations and colors are similar to the previous notes. All older Bank of Thailand banknotes remain legal tender.
Order your copy of the MRI Bankers' Guide to Foreign Currency™ now!
Sources: Bank of Thailand  Xinhuanet.com.
Courtesy: Cleophas Schokem.
©2018  Monetary Research Institute.
SaveSave
SaveSave
« More posts