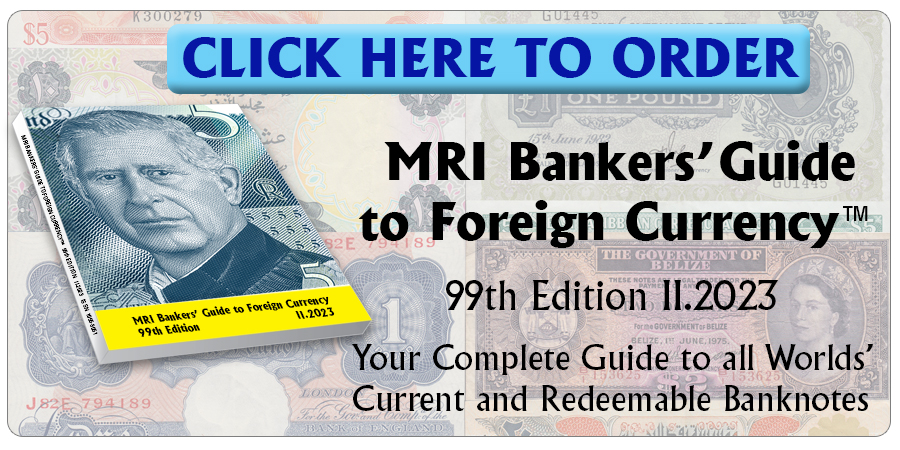 The South African Reserve Bank announced that it will issue on July 18, 2018 banknotes and a coin to commemorate the Centennial of the Birth of Nelson Mandela. The values are a 5 rand coin and banknotes of 10 (ZAR10.7), 20 (ZAR20.6), 50 (ZAR50.5), 100 (ZAR100.4) and 200 rand (ZAR200.4).
Order your copy of the MRI Bankers' Guide to Foreign Currency™ now!
Source: businesstech.co.za
©2018 Monetary Research Institute.
« More posts