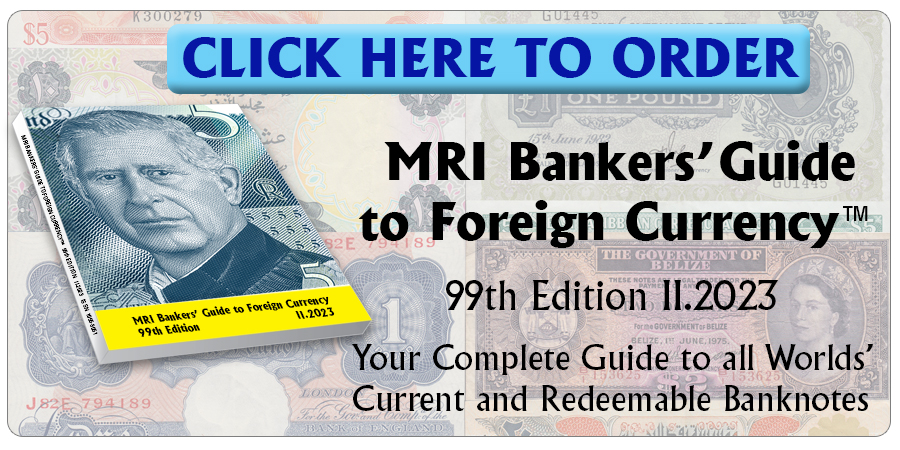 The Central Bank of Solomon Islands has announced plans to issue a commemorative banknote of 10 dollars (SBD10.5) to commemorate the opening of the 17th Pacific Games, which will be held for the first time in the Solomon Islands in November 2023. 
It will be printed by De La Rue on SAFEGUARD® polymer substrate. Its security features include Argentum, a silvery patch in the shape of the CBSI, along with gold iridescent and colored gravure in the substrate layers, and the Games logo and Southern Cross constellation visible under UV.
A total of 1,000,000 notes will be issued for general circulation.
Source: Currency News.
Courtesy: Gabriel's Numismatic Market.
Order the MRI BANKERS' GUIDE TO FOREIGN CURRENCY.
©2023  MRI BANKERS' GUIDE TO FOREIGN CURRENCY™. All rights reserved.


« More posts