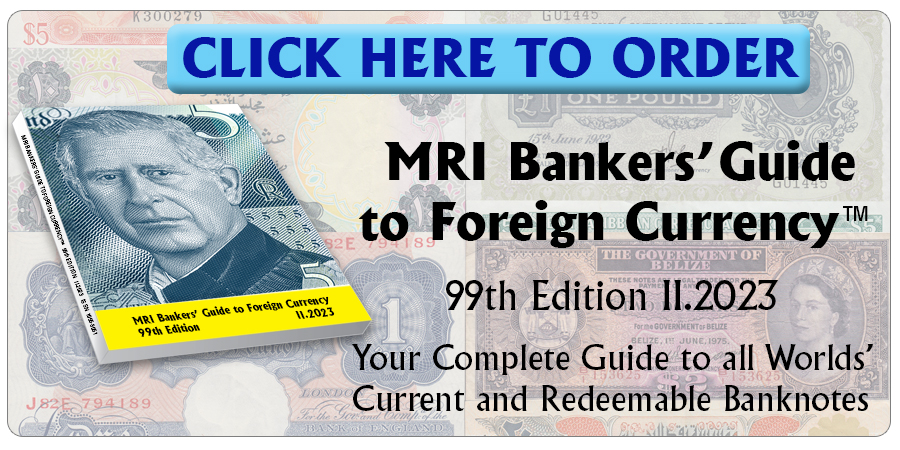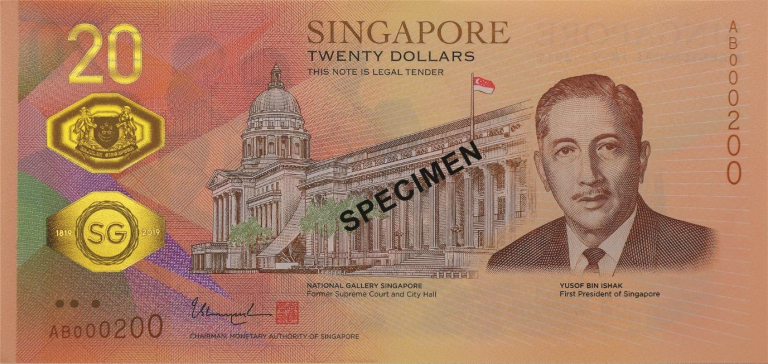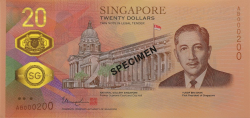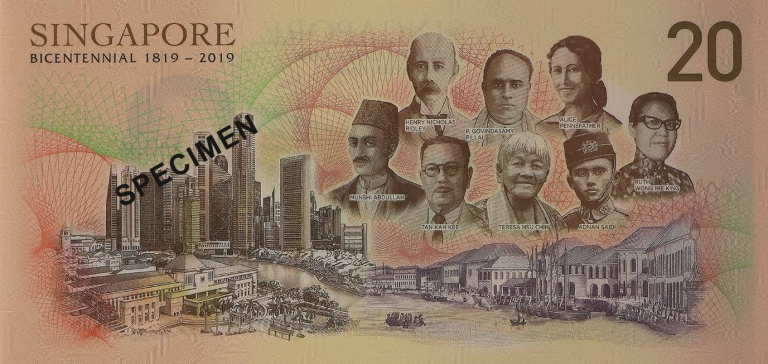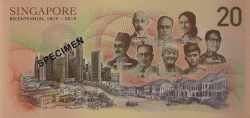 The Monetary Authority of Singapore announced that due to "strong public demand" it will issue 2 million more Bicentennial commemorative 20 dollar banknotes (SGD20.2)., which are expected to be ready around October or November.
These notes were released last Monday, and were mostly snapped up by the public before the day was over; being traded in the secondary market at high premiums.
Source: The Independent.
Courtesy: Gabriel's Numismatic Market, LLC.
Click here to order the MRI BANKERS' GUIDE TO FOREIGN CURRENCY™
*** Do you want to share your comments, corrections or news? Please contact info@mriguide.com
©2019  MRI BANKERS' GUIDE TO FOREIGN CURRENCY™
« More posts