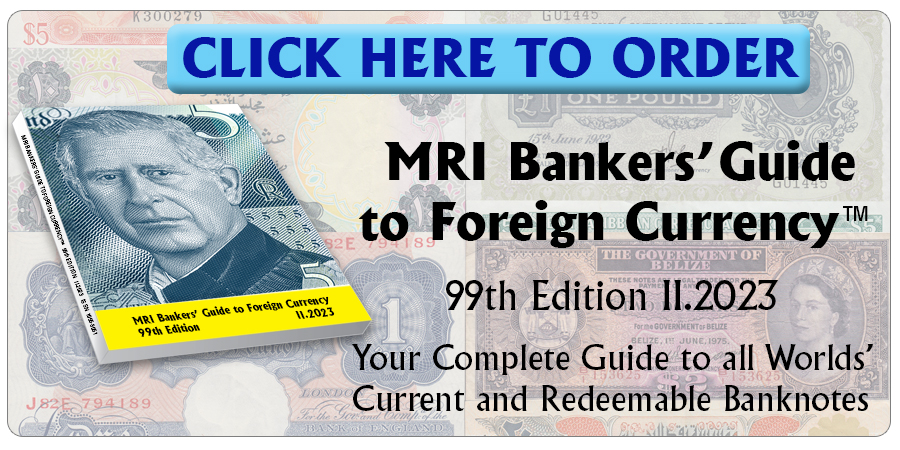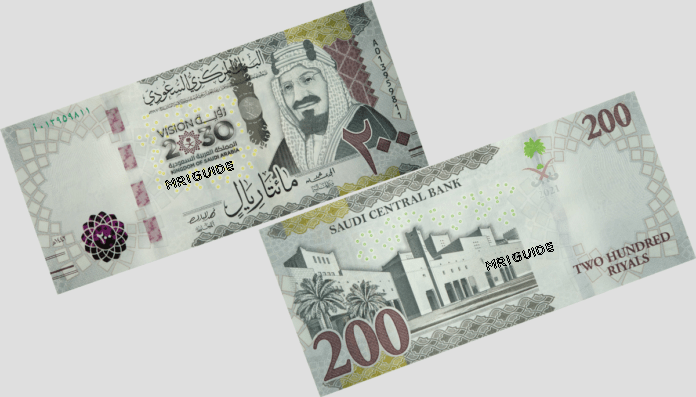 The Saudi Central Bank announced yesterday that it will issue today a new banknote of 200 riyals (SAR200.2) to commemorate the Fifth Anniversary of the launching of the "Vision 2030" the blueprint for the development of the country.
This is the first note to read "Saudi Central Bank ", the new name of the Saudi Arabian Monetary Authority since November 2020.
The back shows "Qasr al Hukm", the Palace built in Riyadh by King Abdul Aziz al Saud after taking Riyadh in 1901. Until his death in 1953 it was the seat of the Kingdom's government. Rebuilt three times, it is now home to the capital's municipal government.
Source: ksaexpats.com
Courtesy: Gabriel's Numismatic Market, LLC, Cleophas Schockem, Raihan, Enrique Roman.
Click here to order the MRI BANKERS' GUIDE TO FOREIGN CURRENCY™
*** Would you like to share your comments, corrections or news? Please contact info@mriguide.com
©2021  MRI BANKERS' GUIDE TO FOREIGN CURRENCY™. All rights reserved.
« More posts