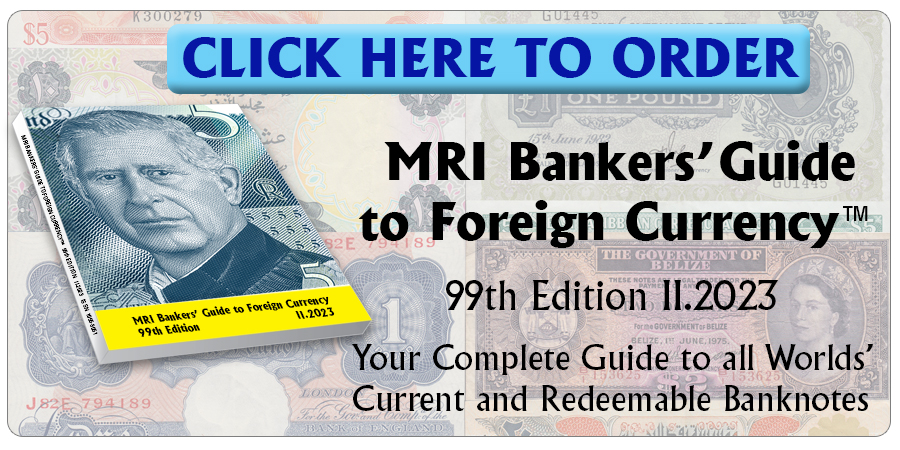 The Central Bank of Samoa announced on May 24 that it will soon issue a 10 tala banknote (WST10.4) commemorative of the XVI Pacific Games to be held in Samoa on 7 July 2019.
The new note will be printed on polymer substrate, and will have an horizontal front and a vertical back. It will celebrate the youth of Samoa.
It will be the first carbon offset Samoan banknote created from the polymer substrate.
Source: Central Bank of Samoa.
Click here to order the MRI BANKERS' GUIDE TO FOREIGN CURRENCY™
*** Do you want to share your comments, corrections or news? Please contact info@mriguide.com
©2019  MRI BANKERS' GUIDE TO FOREIGN CURRENCY™
« More posts