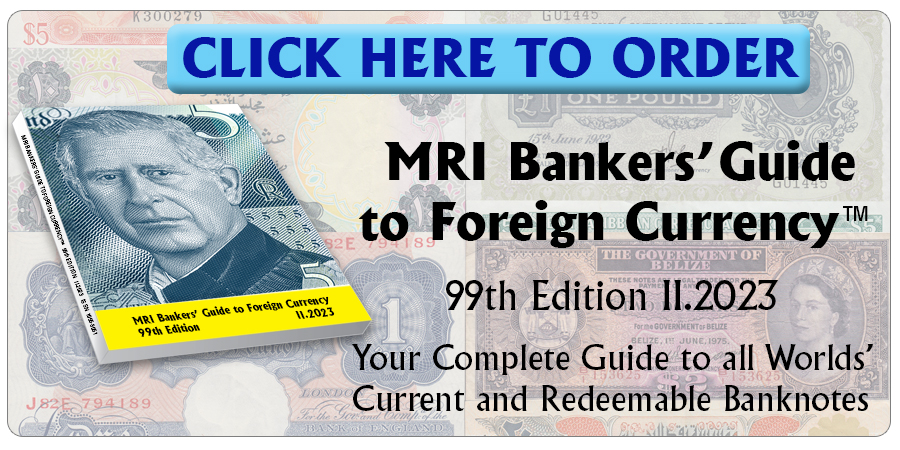 The National Bank of Romania will issue on December 1st. a new banknote of 100 lei (RON100.2) commemorative of the 100th anniversary of the Great Union on 1 December 1918.
On that day, celebrated as the National Day, Transylvania, Bessarabia and Bukovina joined the Kingdom of Romania.
The banknote is printed on polymer substrate, is of the same size of the circulating one – 147 x 82 mm – and is blue. 
The front shows King Ferdinand I and Queen Maria. On the back there is the arrival of the Royal cortege on 1 December 1918, part of the mace of King Ferdinand I, and four women in the traditional garb of the four provinces.
The note will be sold at the price of 180 lei which includes the sales tax. A total quantity of 10,000 pieces will be issued.
Source: bnr.ro
Courtesy: Michael Lang.
Click here to order the MRI BANKERS' GUIDE TO FOREIGN CURRENCY™
©2018  MRI BANKERS' GUIDE TO FOREIGN CURRENCY"
« More posts