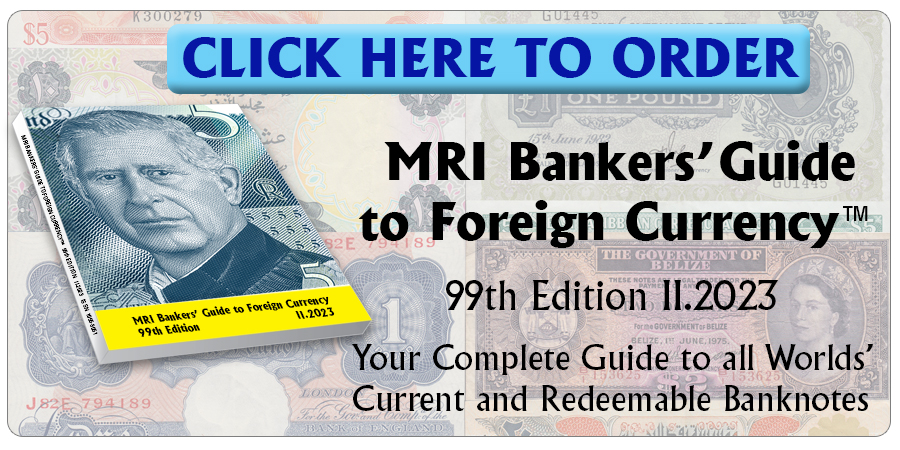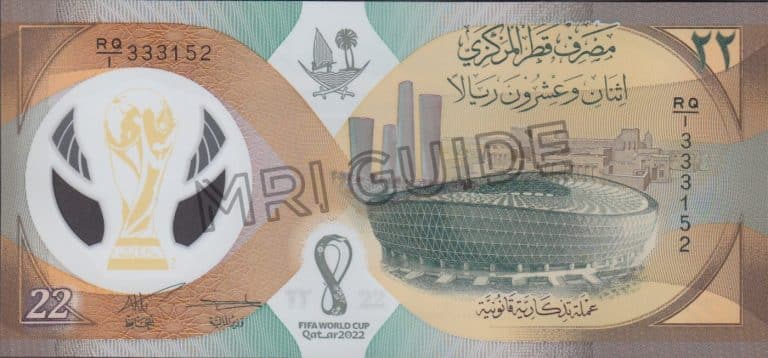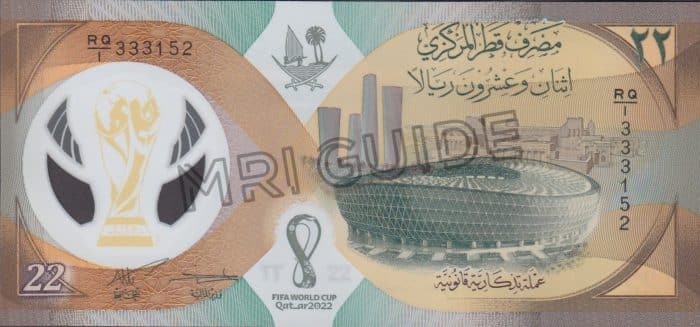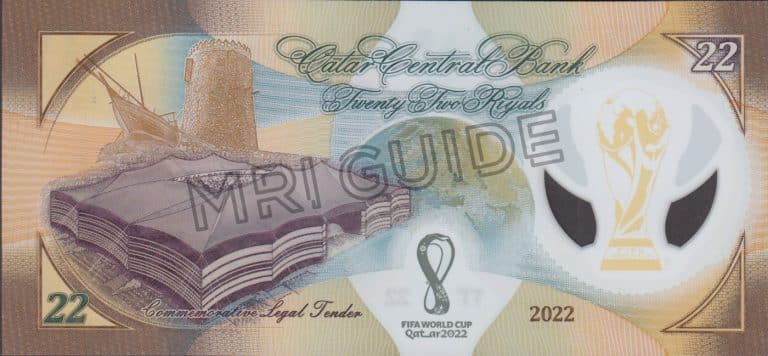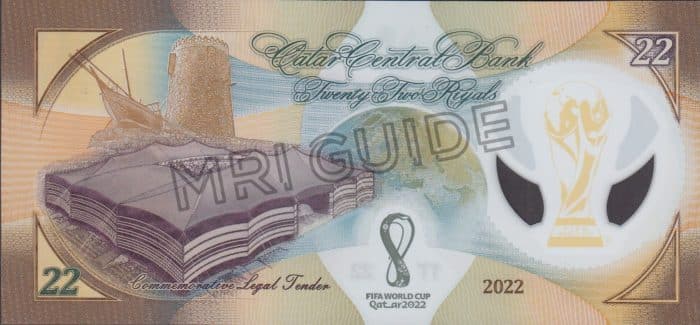 Qatar Central Bank has presented today a polymer banknote of 22 riyals (QAR22.1) to commemorate the FIFA World Cup Qatar 2022.
The front of the banknote shows the Lusail Stadium, with the Al Bait Stadium on the back, the venues set to host the opening and closing matches of the World Cup respectively.
It also depicts the Qatar National emblem, the skyline, a dhow and Zubara Fort.
The serial number in the specimen seem to indicate that up to 10 million notes may be issued.
These notes will be available to the public at the price of 75 riyals through Currency Exchange offices and Banks.
It is a first time polymer note for Qatar, and is legal tender for its face value of 22 riyals.
Courtesy: Mohamed Hisham, Alfardan Exchange, Qatar; Claudio Marana.
Order the MRI BANKERS' GUIDE TO FOREIGN CURRENCY™
©2022  MRI BANKERS' GUIDE TO FOREIGN CURRENCY™. All rights reserved.


« More posts