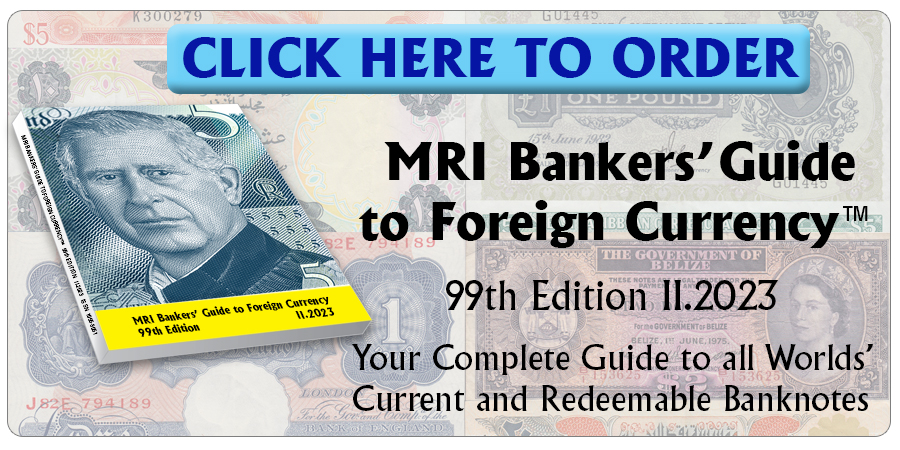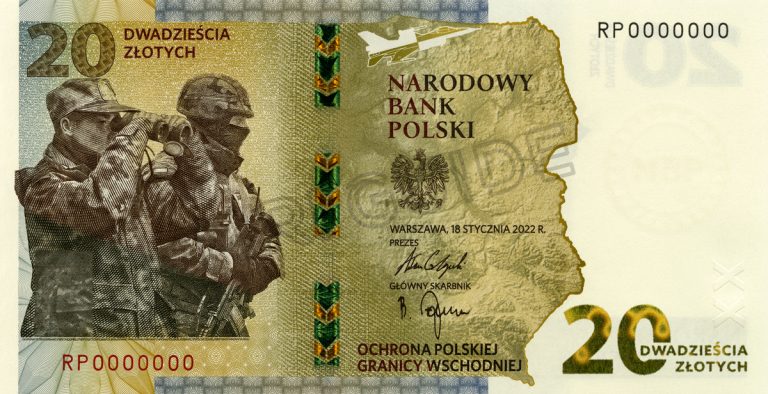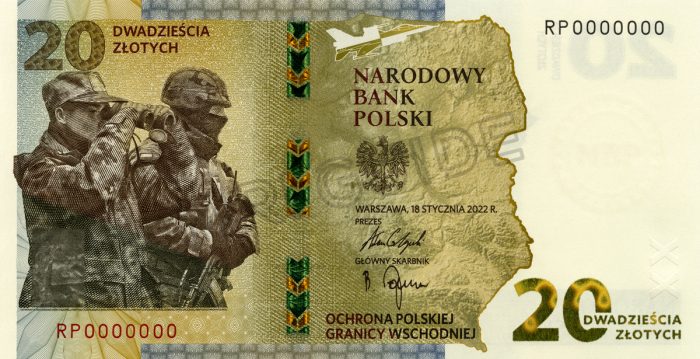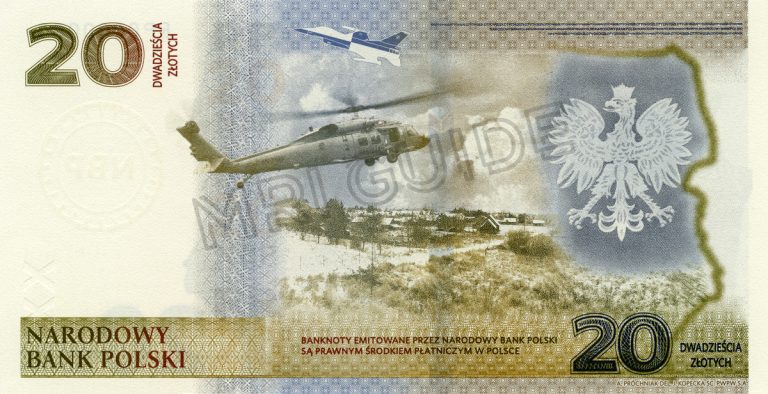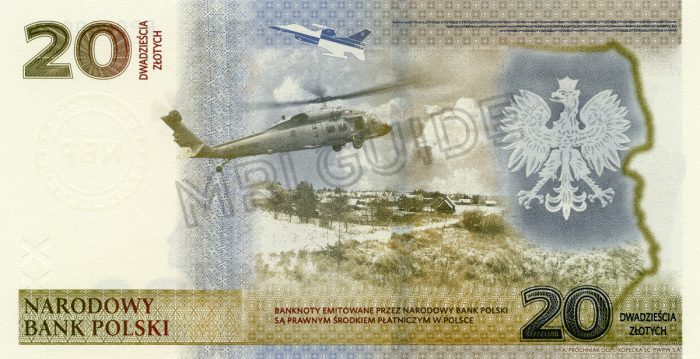 Narodowy Bank Polski issued today the Special Collectors banknote of 20 zlotych with the theme "Protection of the Eastern Border" (PLN20.14).
The issue price is PLN130, and the quantity to be distributed is 80,000. The notes will be legal tender.
In the front there are the images of an officer and a soldier of the Border Guard. A Black Hawk helicopter is shown in the back.
The watermark is the new logo of Narodowy Bank Polski..
Source: Narodowy Bank Polski
©2022  MRI BANKERS' GUIDE TO FOREIGN CURRENCY™. All rights reserved.

« More posts