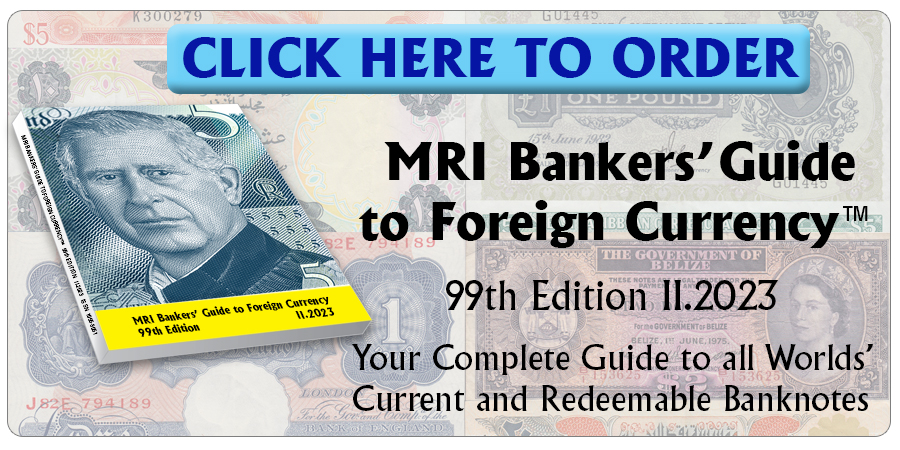 Andrzej Heidrich, designer of many Polish banknotes and stamps, and book illustrator, died on October 20.
Born in Warsaw in 1928, attended the Graphics Department of Warsaw's Academy of Fine Arts, graduating with distinction.
In 1960 he joined the National Bank of Poland. His first design was the 500 złoty from 1974 portraying  Tadeusz Kościuszko.
Since then he has designed all the current Polish banknotes up to the current ones of the 1995 family.
He also designed stamps, the white Polish eagle on the Polish crest of arms, and the eagle on the caps of Polish soldiers' uniforms.
He also worked as an illustrator.
Source: thefirstnews.co
Click here to order the MRI BANKERS' GUIDE TO FOREIGN CURRENCY™
*** Do you want to share your comments, corrections or news? Please contact info@mriguide.com
©2019  MRI BANKERS' GUIDE TO FOREIGN CURRENCY™. All rights reserved.
« More posts