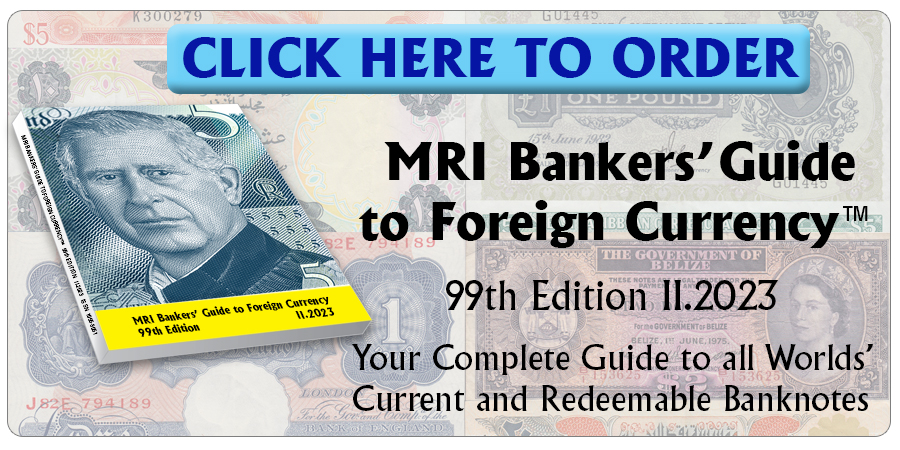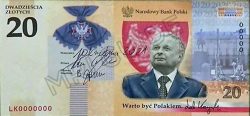 You saw it here first…
Narodowy Bank Polski will issue on 9 November a new banknote commemorative of late President Lech Kaczynski.
He served from 2005 until his death in 2010 in the Smolens place crash. The note carries the motto "Warto byc Polakiem" (Being a Pole has value.)
This is a special collectors note of which 80,000 pieces will be released. While it will be legal tender, it is being issued at a premium, intended for collectors.
The back of the note shows the Warsaw Museum, and the cranes of the Gdansk (Danzig) Shipyard, home of the the Solidarity Movement, of which he was a prominent figure.
This banknote has a definite political background, as both him and his twin brother Jaroslaw were very involved with Law and Justice, the political party which is presently part of the ruling coalition in Poland.
Source: NotesfromPoland.com
Click here to order the MRI BANKERS' GUIDE TO FOREIGN CURRENCY™
*** Would you like to share your comments, corrections or news? Please contact info@mriguide.com
©2021  MRI BANKERS' GUIDE TO FOREIGN CURRENCY™. All rights reserved.
« More posts