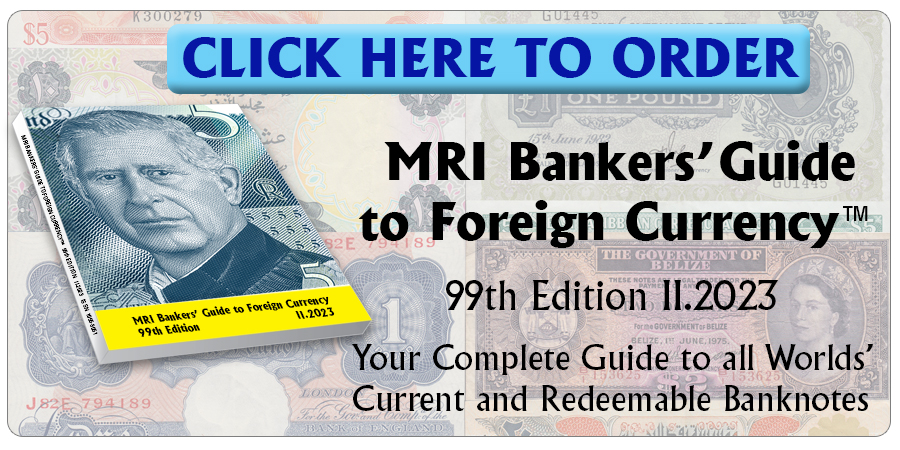 The National Bank of Poland will issue on 9 February 2023 a polymer banknote of 20 zlotych (PLN20.13) honoring Nicolaus Copernicus on the occasion of the 550th Anniversary of his birth.
Although Copernicus is mostly known for his heliocentric theory, he also studied the laws governing Economics. This banknote, as well as a coin, is issued as part of the Polish National Bank's "Great Polish Economists" series.
A total of 100,000 banknotes will be issued as a "numismatic product" sold at a premium. 
Source: Torun.pl
Courtesy: Notafilia.pl
Click here to order the MRI BANKERS' GUIDE TO FOREIGN CURRENCY™
*** Would you like to share news about issue or recall of banknotes, your comments, corrections or other news? Please contact us at info@mriguide.com
©2023  MRI BANKERS' GUIDE TO FOREIGN CURRENCY™. All rights reserved. 


« More posts