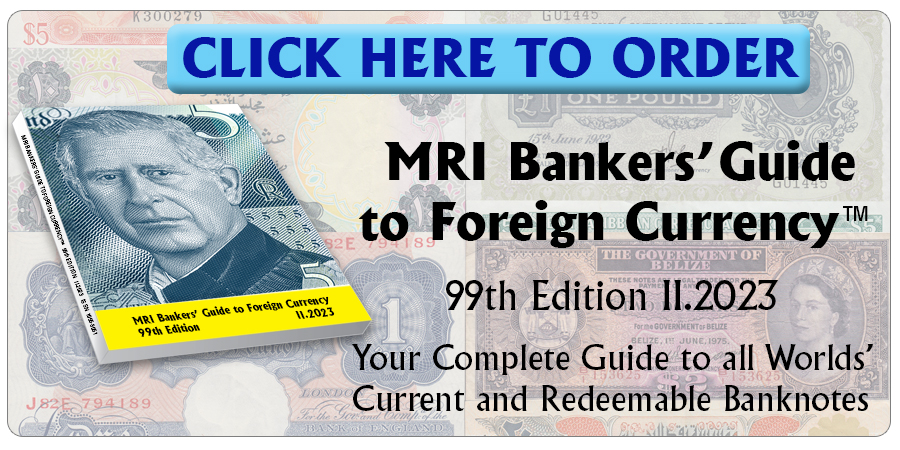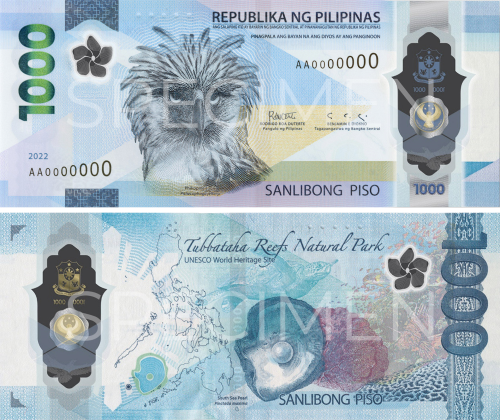 Presidential Decree 247 of 1973 prohibits the defacement, mutilation, tearing, burning or destruction of Central Bank notes and coins, under penalty of a fine of not more than twenty thousand pesos and/or by imprisonment of not more than five years upon conviction.
While stapling of paper notes is acceptable, as no major damage is done to the banknote, stapling of polymer notes causes tears that lead to the destruction of the banknote.
Recently Felix Medalla, Governor of Bangko Sentral ng Pilipinas, asked the public not to fold the notes, and to find wallets that allow to keep the notes flat.
Source: philstar.com
Click here to order the MRI BANKERS' GUIDE TO FOREIGN CURRENCY™
*** Would you like to share your comments, corrections or news? Please contact info@mriguide.com
©2022  MRI BANKERS' GUIDE TO FOREIGN CURRENCY™. All rights reserved.Bewlarus issues new banknote

« More posts