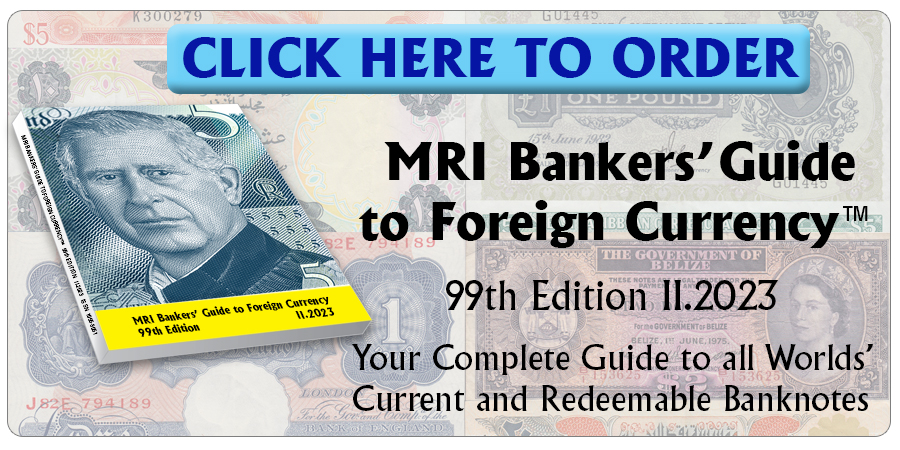 The Bank of Papua New Guinea has issued on October 18 a new banknote of 100 kina (PGK100.4) of the APEC summit.
It has also issued regular new banknotes of 2 (PGK2.9) and 50 kina (PGK50.5), with which the new family of smaller notes has been completed.
Source: bankpng.gov.pg
Courtesy: Claudio Marana, Gabriel's Numismatic Market, plc.
Click here to order the MRI BANKERS' GUIDE TO FOREIGN CURRENCY™
©2018  MRI BANKERS' GUIDE TO FOREIGN CURRENCY™ 
« More posts