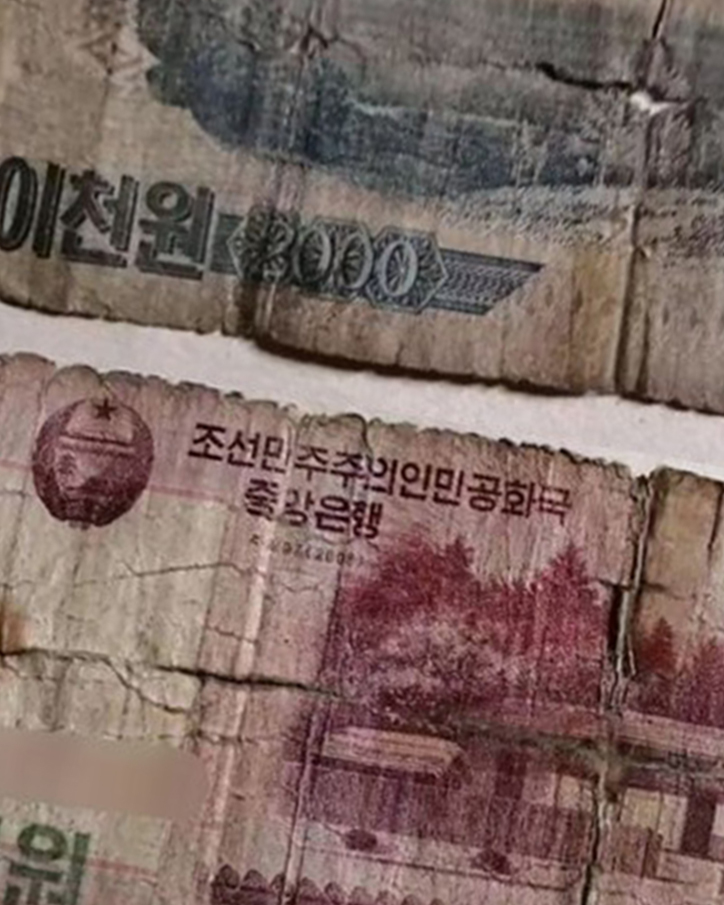 Since April the holding by locals of U.S. dollars, Chinese yuan and other foreign currencies is banned. Police does random searches in the street and confiscates any foreign currency held by citizens, forcing the use of local banknotes, which are in very bad condition because the Central Bank does not replace unfit ones. 
The condition of North Korean notes in circulation is so bad that some merchants hire people to tape them, which them cost more than the face value for lower denomination notes of 1,000 and 2,000 won worth 11 and 22 U.S. cents respectively.
Source: Radio Free Asia.
« More posts