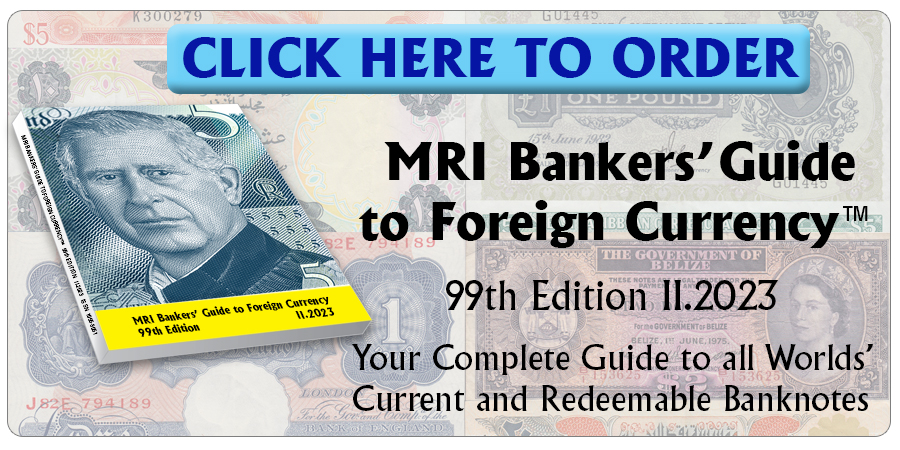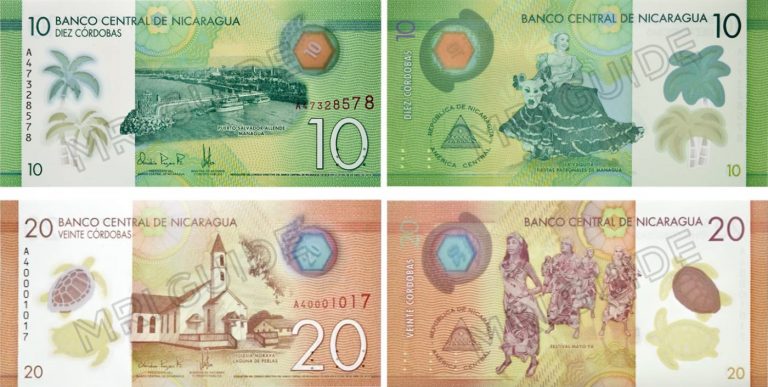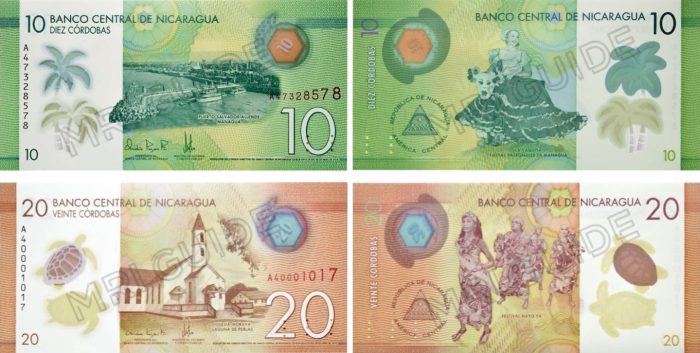 You saw it first here…
The Banco Central de Nicaragua has announced in its webpage that it will issue during this month improved banknotes of 10 córdobas (NIO10.6B) and 20 córdobas (NIO20.6B).
The design remains unchanged, but the new notes have marks to help people with reduced vision to recognize them, and additional security features to combat forgeries. The new notes are printed on polymer substrate, dated 8 April 2019 and will co-circulate with the current ones.
Source: Banco Central de Nicaragua.
Courtesy: Gabriel's Numismatic Market, LLC
Click here to order the MRI BANKERS' GUIDE TO FOREIGN CURRENCY™
*** Would you like to share your comments, corrections or news? Please contact info@mriguide.com
©2021  MRI BANKERS' GUIDE TO FOREIGN CURRENCY™. All rights reserved.
« More posts