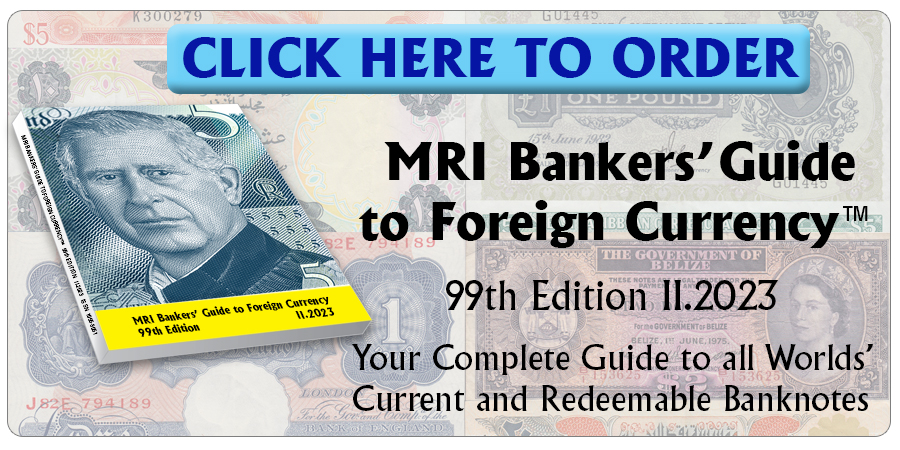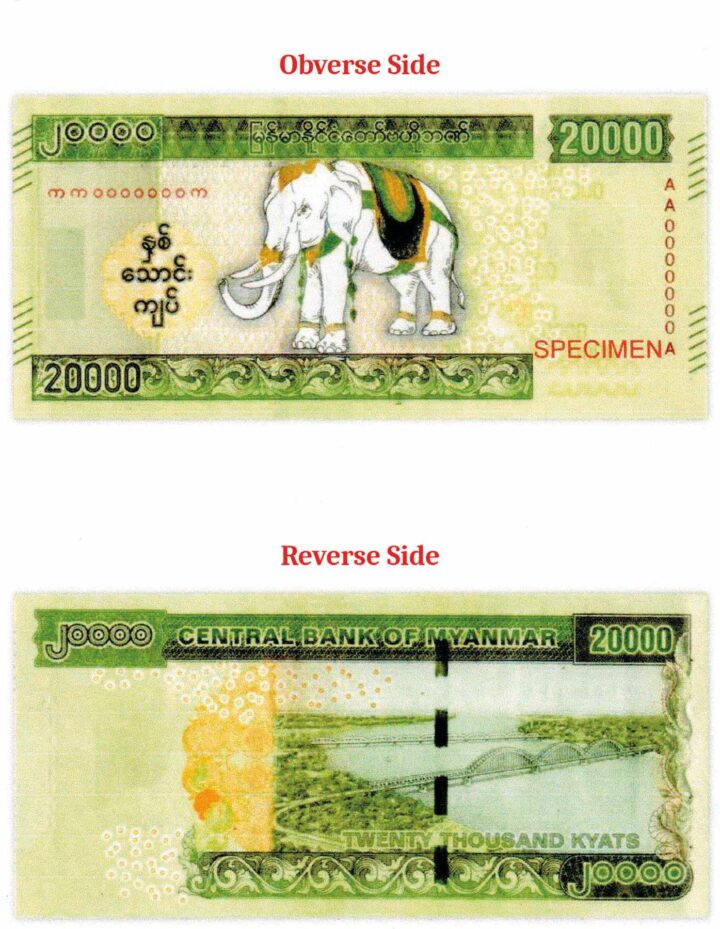 Central Bank of Myanmar will issue on 31 July 2023 a new banknote of 20,000 kyat commemorative of the first birthday of the Royal White Elephant "Ratha Nandaka." born on 23 July 2022 (MMK20,000.1).
It also intends to show the flourishing of Theravada Buddhism, prevailing in Myanmar.
It will be issued in limited quantities and available at several of the Central Bank branches.
Its colors are green and white, and size is 150 x 70 mm. 
The front shows the Yadana white elephant. In the back it is shown the Sagaing and Ayawaddy bridges.
The loss of value of the Burmese kyat made it necessary to release the higher denomination, worth about USD9.53 in the official market and USD6.25 in the informal market.
Current notes of other denominations continue to be in circulation.
Sources: Myanmar International TV; Nam News Network.
Order the MRI BANKERS' GUIDE TO FOREIGN CURRENCY.
©2023  MRI BANKERS' GUIDE TO FOREIGN CURRENCY™. All rights reserved.


« More posts