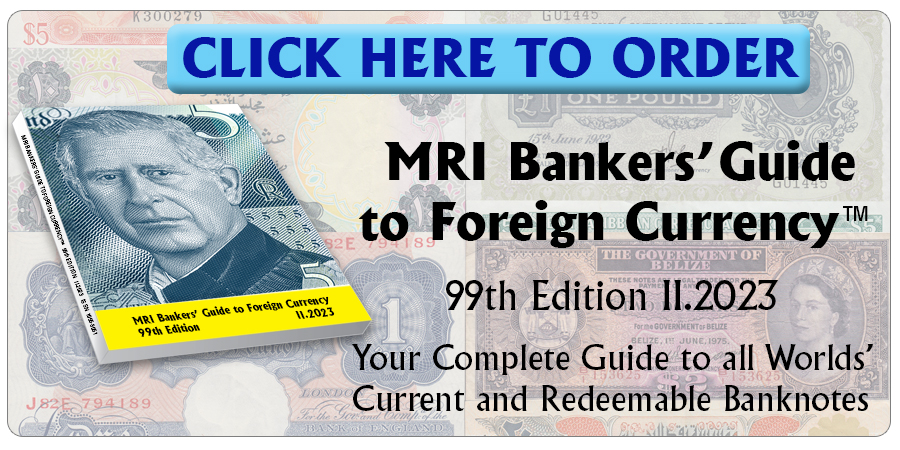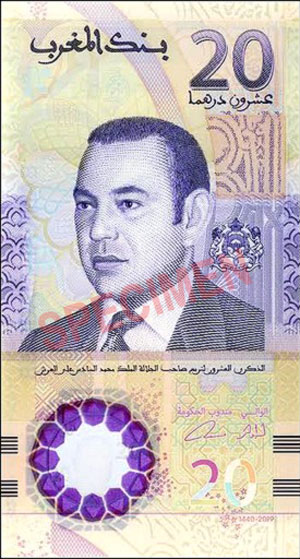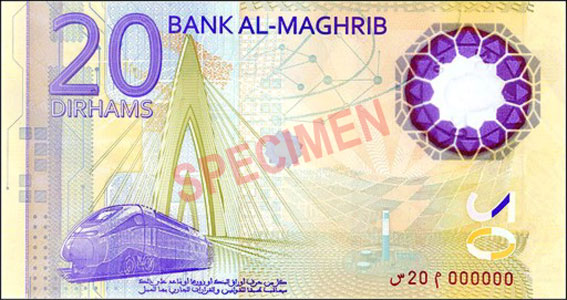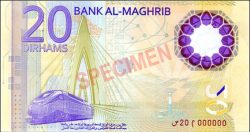 Bank Al-Maghrib will issue in September a new polymer banknote of 20 dinars (MAD20.4) commemorative of the 20th Anniversary of King Mohammed VI accession to the throne.
This banknote, designed and produced by Dar As-Sikkah, is the first Moroccan polymer banknote, and will be issued in limited quantities.
The front has the portrait of the King, and in the back there are representations of some important projects done during his reign. These include the Mohammed VI Bridge, the Solar Central "Door 3", the satellite "Mohammed VI", and the High Speed Rail Line "Al Boraq".
The banknote has more than 10 security features that make them very hard to counterfeit. 
It will co-circulate with the current types of the same value,
Source: www.bkam.ma
Courtesy: Prasanth Ammal Kaideri, Gabriel's Numismatic Market, LLC.
Click here to order the MRI BANKERS' GUIDE TO FOREIGN CURRENCY™
*** Do you want to share your comments, corrections or news? Please contact info@mriguide.com
©2019  MRI BANKERS' GUIDE TO FOREIGN CURRENCY™
« More posts