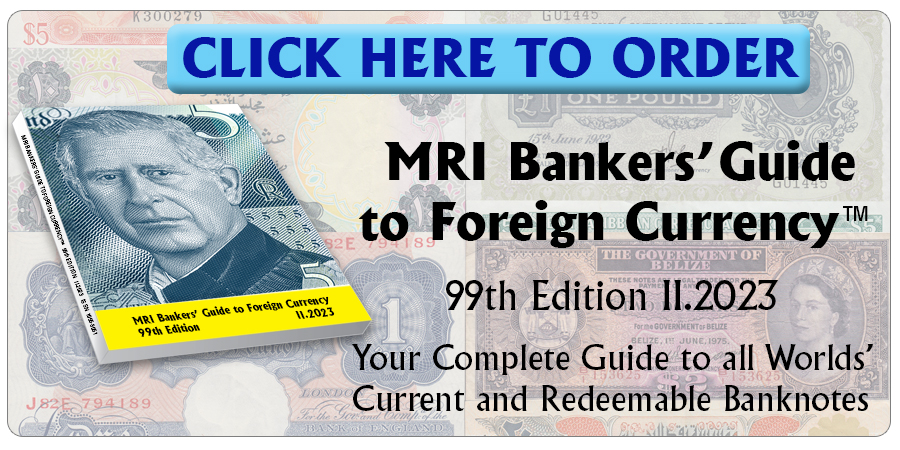 You saw it first here…
Banco de México plans to issue in September a new banknote of 20 pesos (MXN20.8) to commemorate the Bicentennial of the Consummation of its Independence.
The front's main motif will probably be an image of the entry in Mexico City of Iturbide and the "Trigarante" Army, which is considered as the action that affirmed Mexico's Independence.
In the back it will show the Mexican crocodile and the Ecological Reserve of Sian Ka'an in Quintana Roo. 
It is in production since April and is of the same size of the current notes of the value, 120 x 65 mm, and will be printed on polymer substrate. The regular new notes of 50 pesos (MXN50.8) will also be printed on polymer. It will be issued as part of the "Familia G", which includes all the denominations of 50 pesos (MXN50.8) to 1,000 pesos (MXN1,000.3) issued recently.
Source: Banco de México.
Courtesy: Cleophas Schockem.
Click here to order the MRI BANKERS' GUIDE TO FOREIGN CURRENCY™
*** Would you like to share your comments, corrections or news? Please contact info@mriguide.com
©2021  MRI BANKERS' GUIDE TO FOREIGN CURRENCY™. All rights reserved.
« More posts