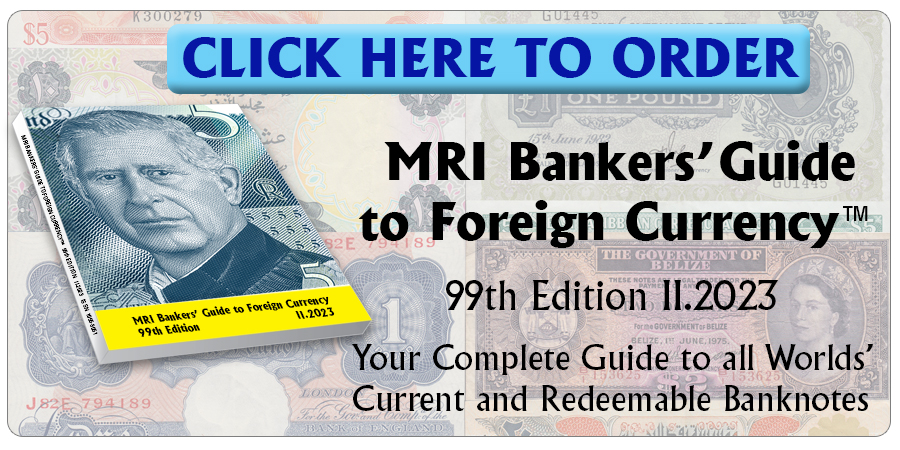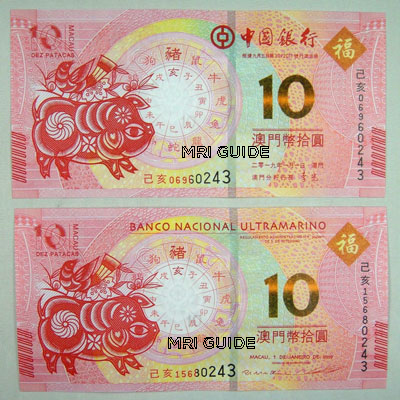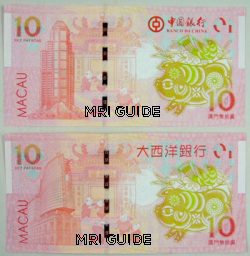 Banco Nacional Ultramarino and Banco da China have recently issued the Chinese Year of the Pig new banknotes of 10 patacas (MOP-BNU10.12 and MOP-BdC10.12). These are dated 2019, and are issued in limited quantities. They are legal tender, but seldom found in circulation.
Source: collection128
Courtesy: Gabriel Numismatic Market LLC.
Subscribe now to the MRI BANKERS' GUIDE TO FOREIGN CURRENCY™
©2018  Monetary Research Institute 2018
« More posts