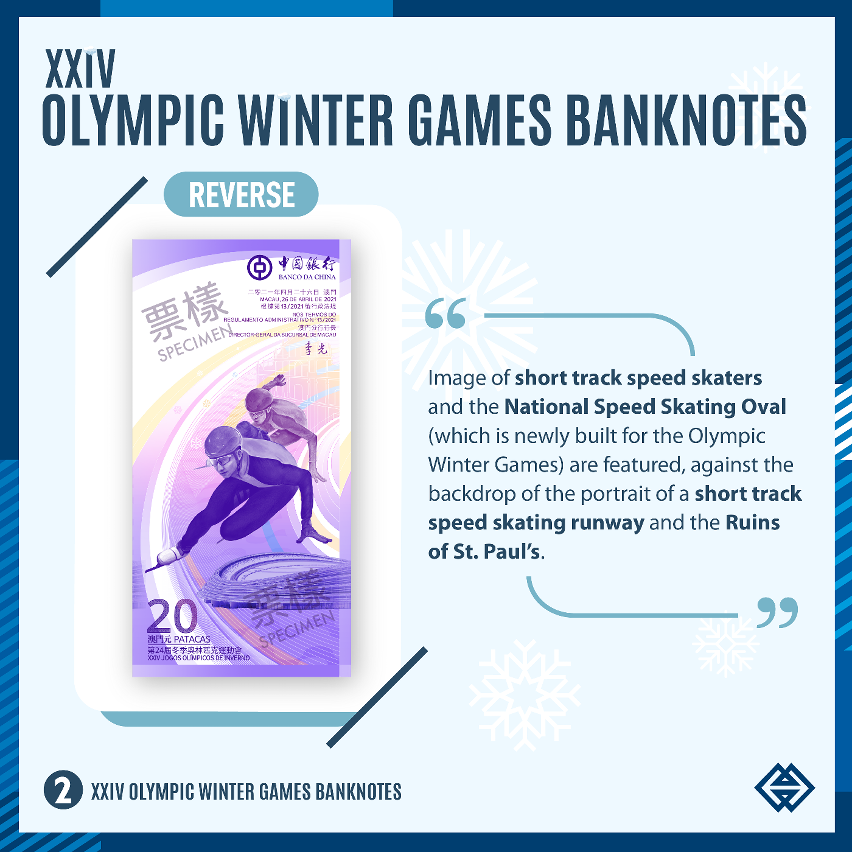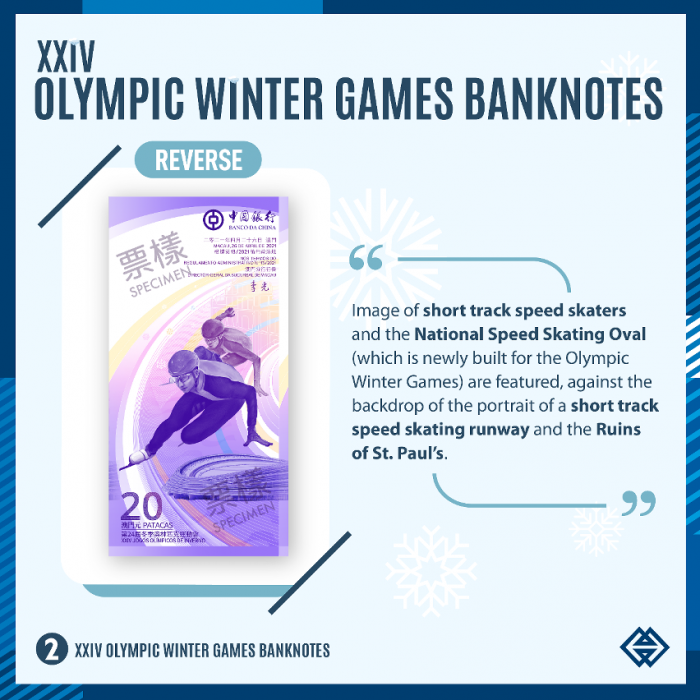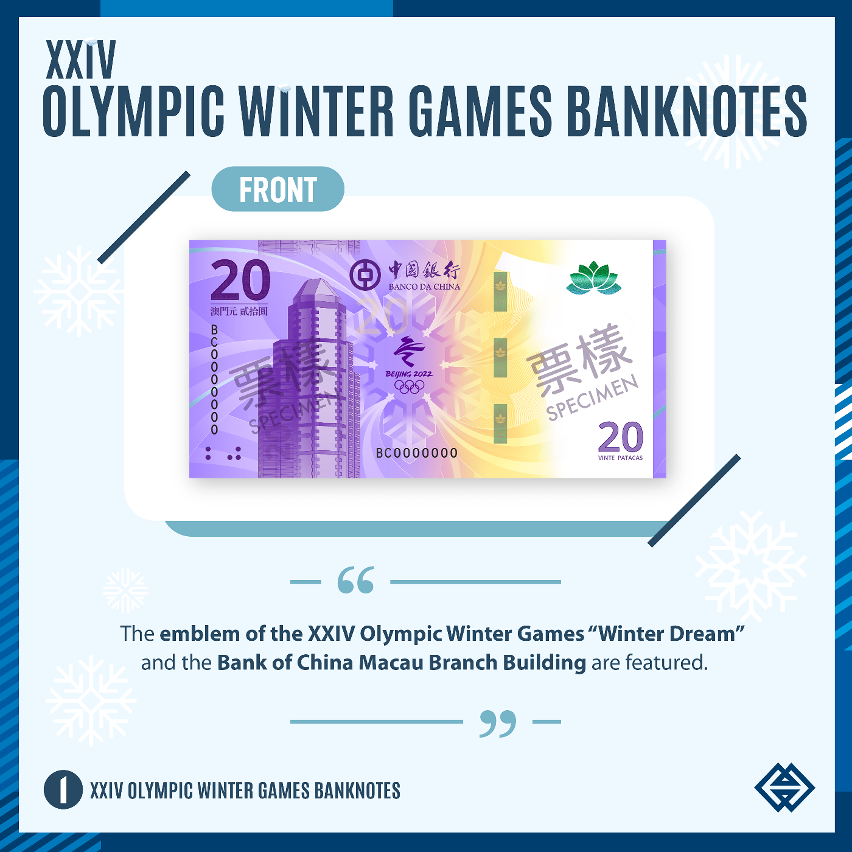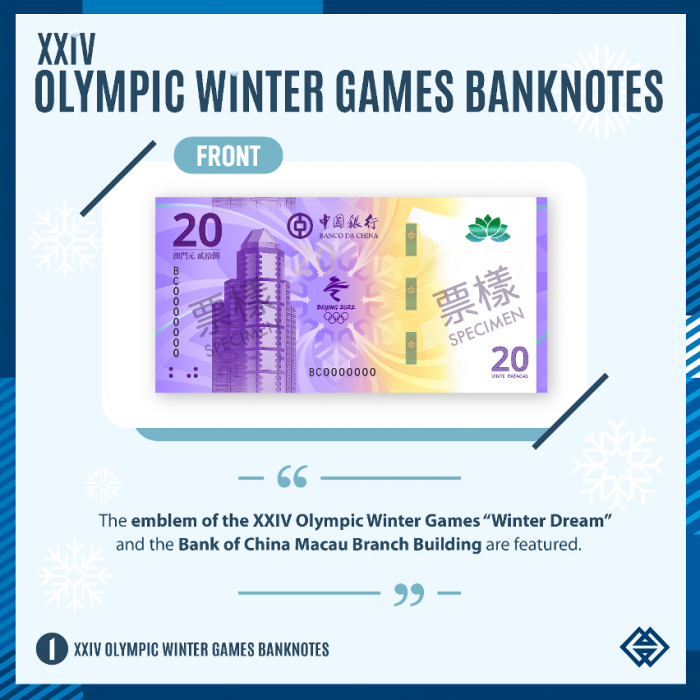 Banco da China will issue on 10 January 2022 a new banknote of 20 patacas (MOP-BoC-20.5) commemorative of the 2022 Beijing XXIV Winter Olympics.
The front of the note will feature the emblem of the XXIV Olympic Winter Games and the Banco da China Macau Branch Building. The back shows short track speed skaters and the National Speed Skating Oval that has been newly built for the Olympic Winter Games, against the backdrop of the portrait of a short track speed skating runway and the Ruins of St. Paul's.
Each Macao resident can register from 1 to 23 December to exchange two banknotes.
Source: Banco da China.
Courtesy: Chaopiaobaike
Click here to order the MRI BANKERS' GUIDE TO FOREIGN CURRENCY™
*** Would you like to share your comments, corrections or news? Please contact info@mriguide.com
©2021  MRI BANKERS' GUIDE TO FOREIGN CURRENCY™. All rights reserved.
« More posts