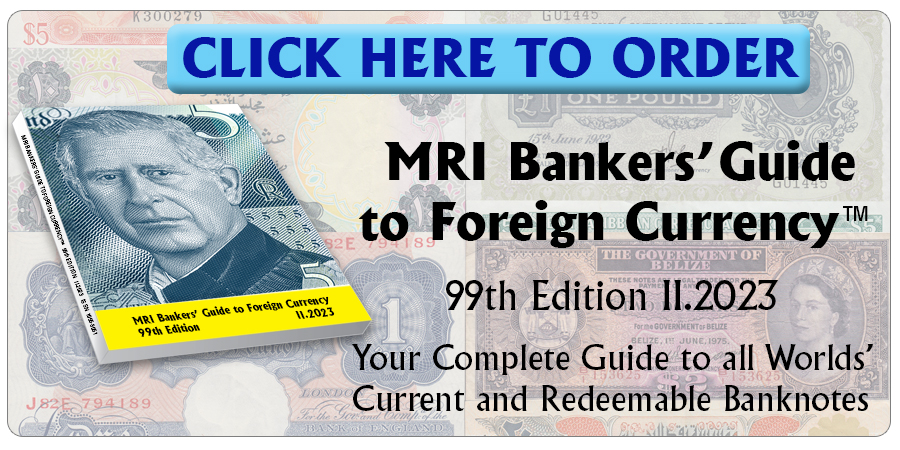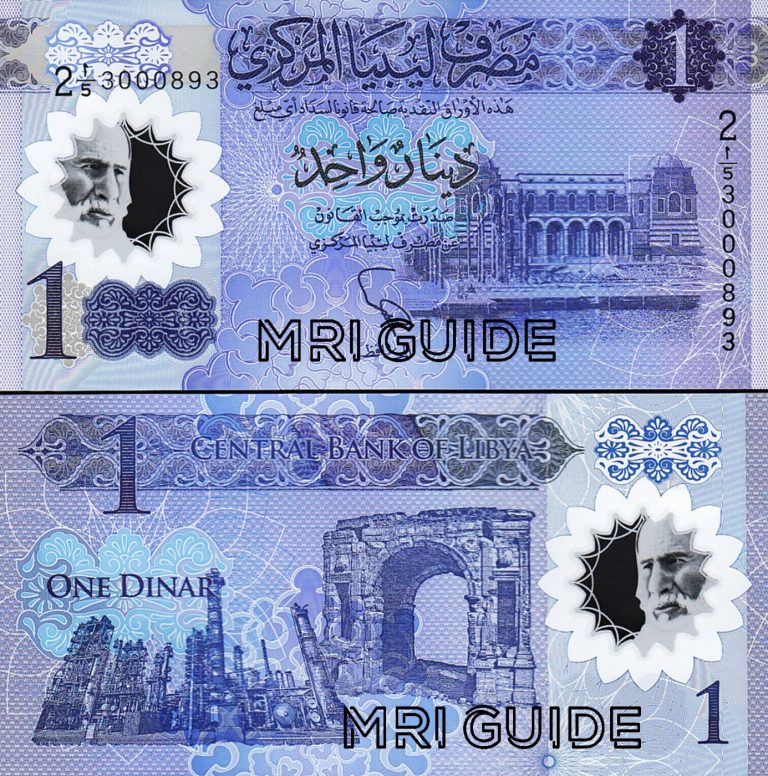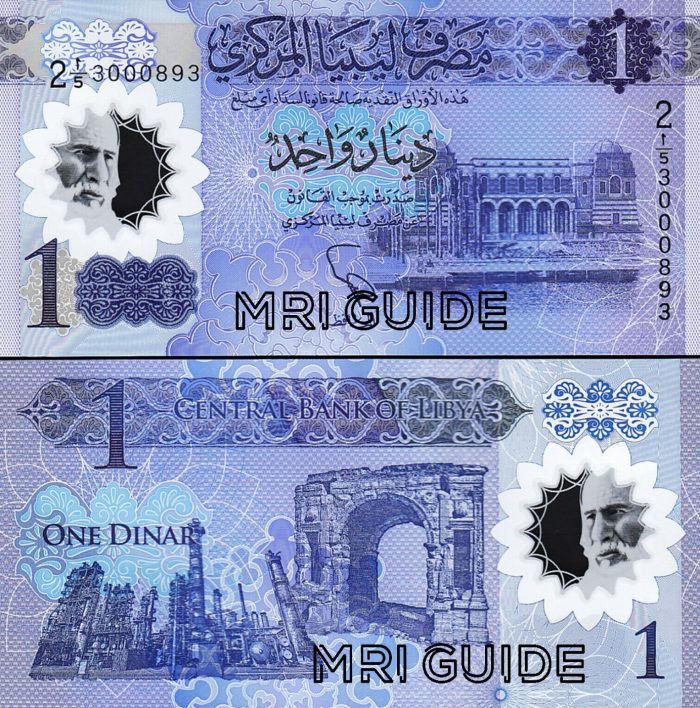 The new polymer banknotes of 1 dinar commemorative of the 8th Anniversary of the Revolution of February (LYD1.9) are in circulation.
These banknotes were printed on De La Rue's Safeguard polymer substrate, and it is the first time it is used in Libya.
The front of the note shows the Central Bank building, with the Brega Oil Refinery and the Arch of Marcus Aurelius on the back. 
In the window there is the portrait of Omar Mukhtar, hero of the Libyan Resistance.
Courtesy fortumor printmonthly.co.uk
©2019  MRI BANKERS' GUIDE TO FOREIGN CURRENCY™
« More posts