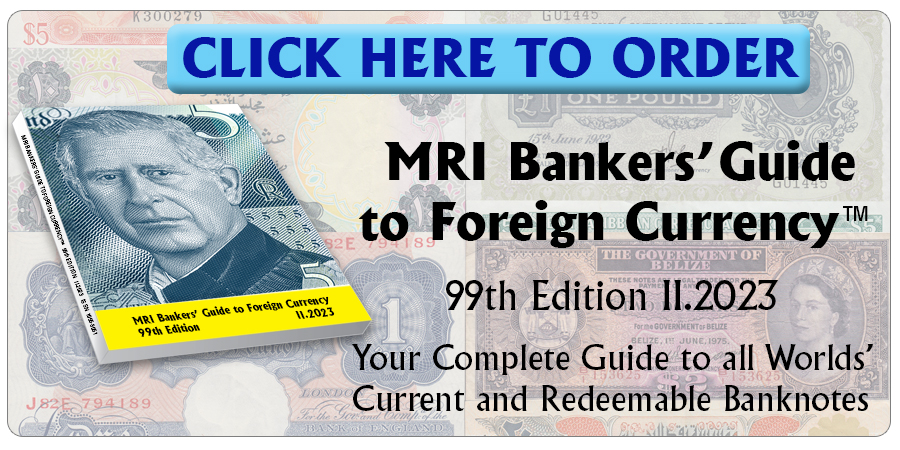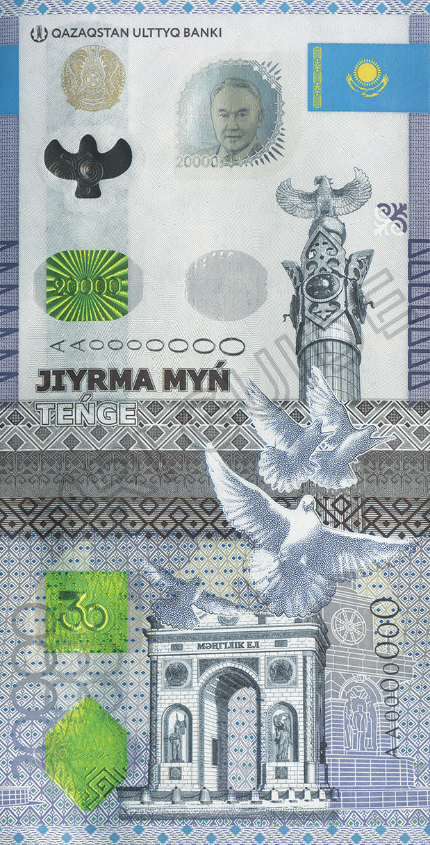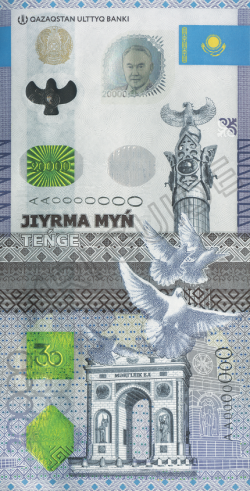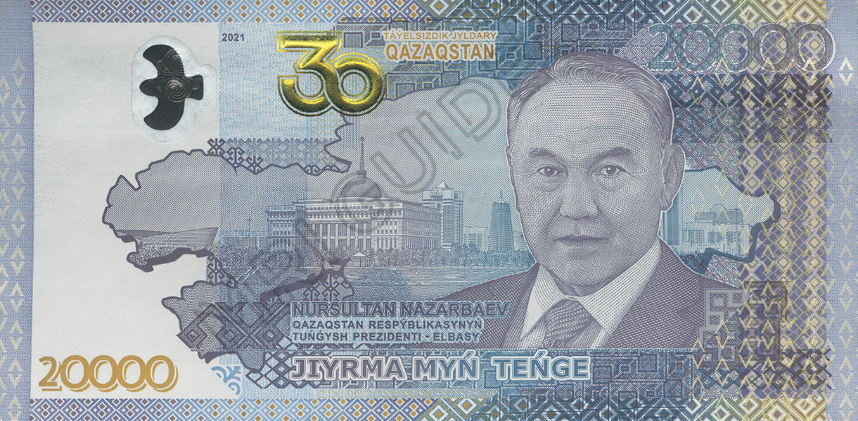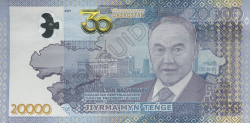 You saw it first here…
The National Bank of Kazakhstan has announced today that it will issue on 16 December 2021 a new banknote of 20,000 tenge (KZT20,000.2) to commemorate the 30th Anniversary of Independence.
The new note is the first in which Latin instead of Cyrillic characters were used. It shows in the back the portrait of first President Elbasy Nursultan Nazarbayev, the Akorda Presidential Palace, a view of the new capital city Nur-Sultan, and a logo to mark the 30th Anniversary. 
Among the many security elements there are a hologram image of the President, and a demetalized thread running through the banknote.
It is notable that the transliteration of the country's name is spelled Qazaqstan instead of Kazakstan.
Source: Kazakstan National Bank.
Courtesy: Gabriel's Numismatic Market, LLC; Cleophas Schockem;
Chaopiaobaike.
« More posts