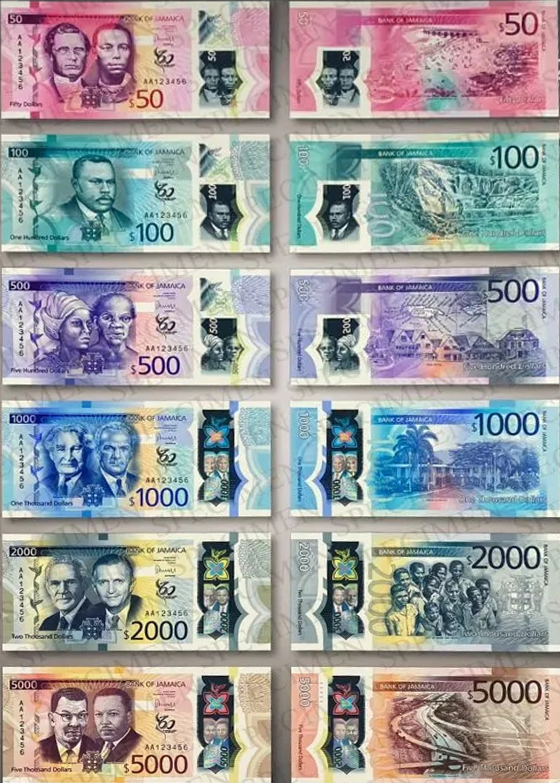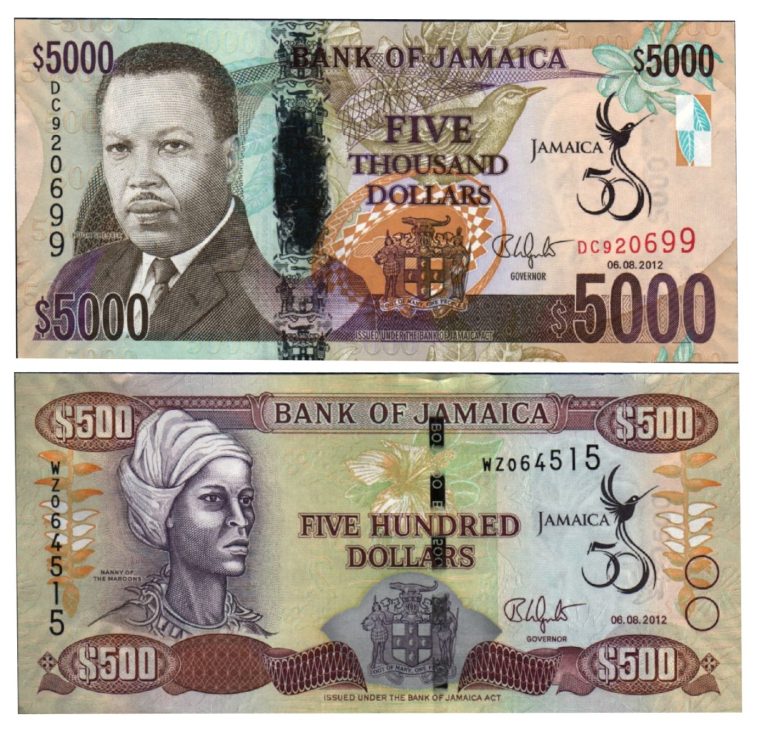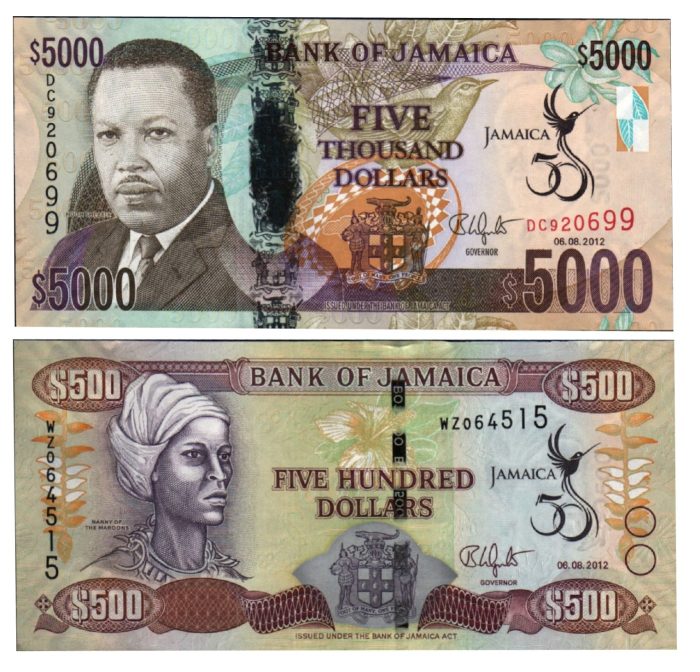 Natalie Haynes, Deputy Governor of the Currency Operations at Bank of Jamaica, informed recently that the polymer notes of the new family will be issued in late November or in December.
She also mentioned that there will not be an active recall of banknotes of the old series, which will continue circulating. However the Central Bank intends not to reissue notes of the old series when deposited by commercial banks.
The reason the $2,000 denomination was added to the new family is to reduce the need to print so many $1,000 notes, and that the $5,000 denomination is not liked by some of the public because they are afraid of confusing it with the note of $500. Both are of somewhat similar colors.
Source: jamaicaobserver.com
Click here to order the MRI BANKERS' GUIDE TO FOREIGN CURRENCY™
*** Would you like to share your comments, corrections or news? Please contact info@mriguide.com
©2022  MRI BANKERS' GUIDE TO FOREIGN CURRENCY™. All rights reserved.
« More posts