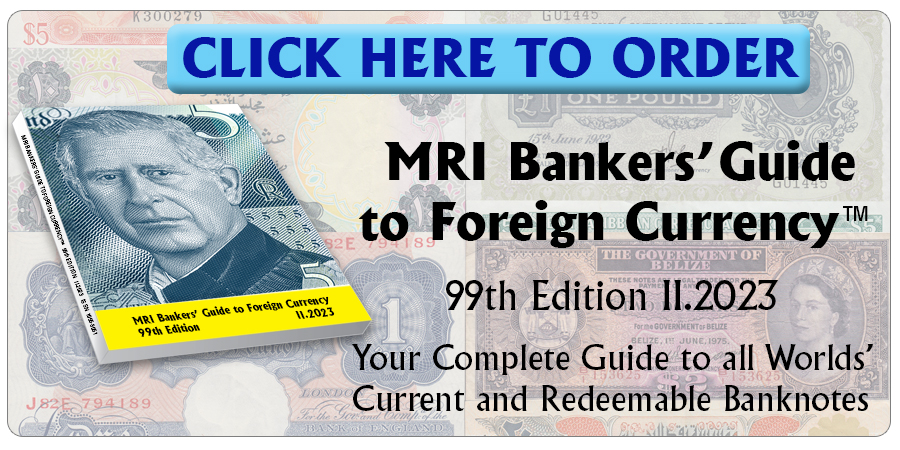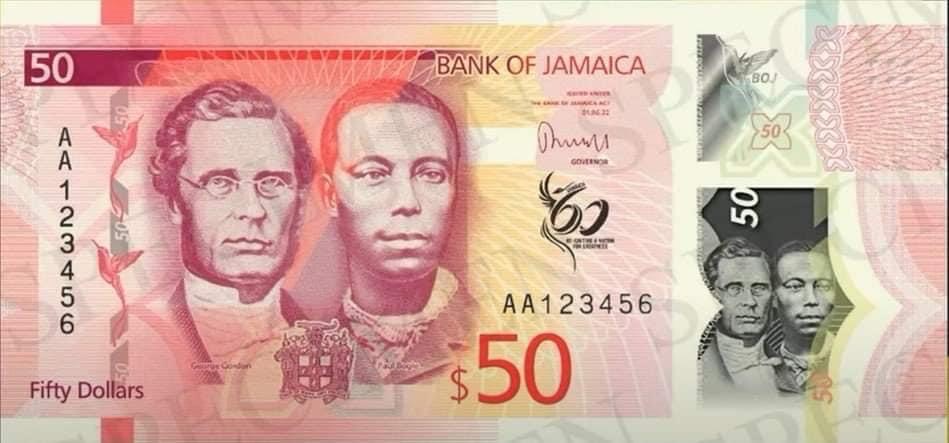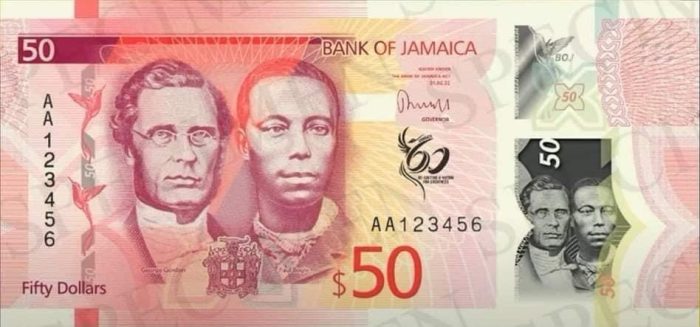 Natalie Haynes, Deputy Governor of Bank of Jamaica, clarified details of the process of release to circulation of the banknotes of the new family, which were incorrect in the articles published last week by The Gleaner.
From her comments we learn that the banknotes are already in the vaults of Bank of Jamaica, and that these will be released to commercial banks when their cash handling equipment and ATMs are updated to handle them.
It is expected that circulation will be phased starting in June 2023, but it is possible that some banks may be supplied with new notes before June as retrofitting is completed.
Source: Jamaica-gleaner.com
Click here to order the MRI BANKERS' GUIDE TO FOREIGN CURRENCY™
*** Would you like to share your comments, corrections or news? Please contact info@mriguide.com
©2022  MRI BANKERS' GUIDE TO FOREIGN CURRENCY™. All rights reserved. 


« More posts