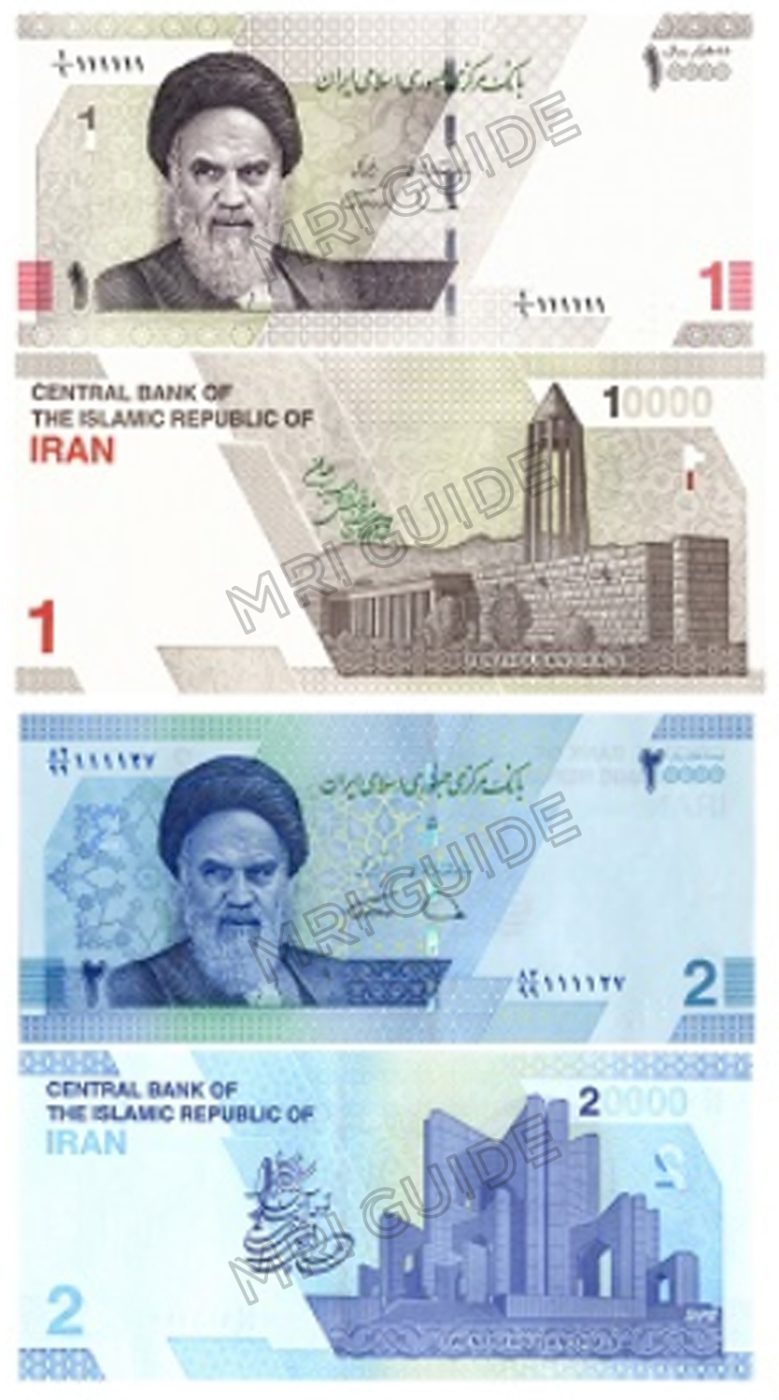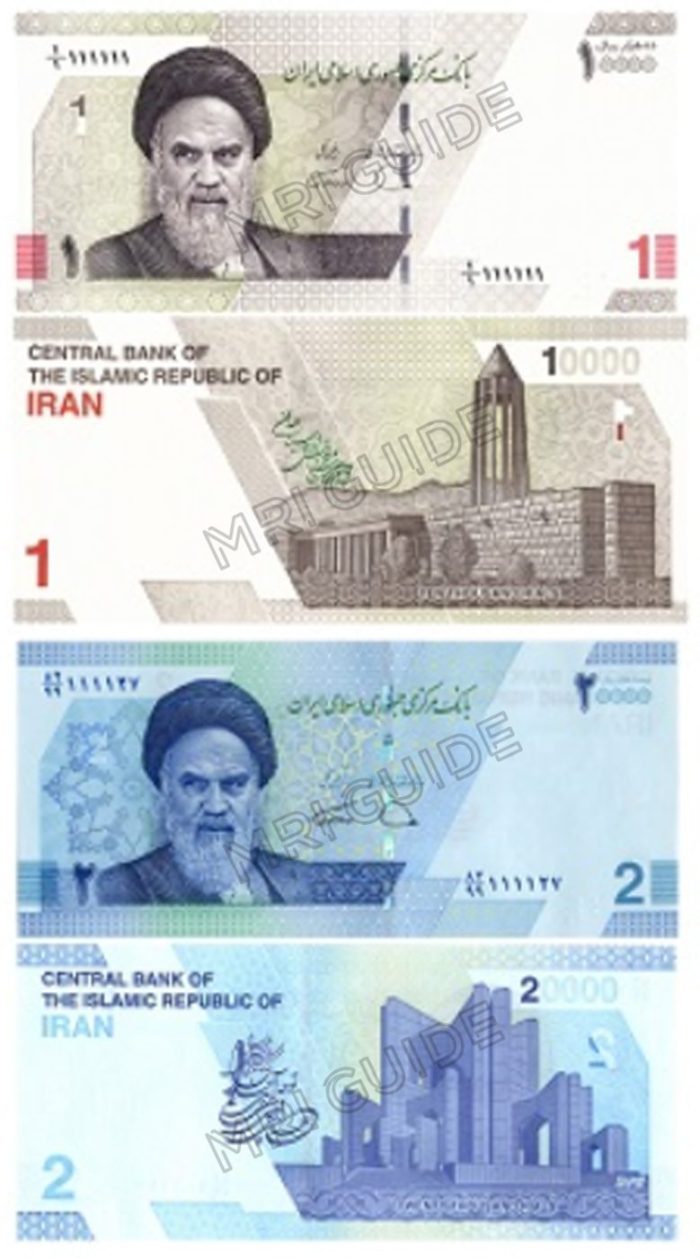 The banknotes of 1 new toman (IRT1.1) and 2 new toman (IRT2.1) announced in 2021 are being issued to circulation today. Each new toman is equal to 10,000 rials. They are part of the new family started last year, and will cocirculate with current banknotes expressed in rials.
Older notes expressed in rials will be removed from circulation in the next two to five years. 
Iranians have abandoned calculating prices in rials. One toman was a coin equivalent in gold content to a British sovereign. A rial was the name given a tenth of a toman, but in daily life people kept using toman, each being 10 rials. With inflation and the dollar valued at 42,000 rials in the official market, and more than 150,000 in the bazaar, even a toman was worth close to nothing, so now saying 10 "toman"  really means 10 thousand toman or 100 thousand rials. Each "new" toman is worth some 25 U.S. cents at the official rate and 7 cents at the informal rate.
Source: shafaq.com
Order the MRI BANKERS' GUIDE TO FOREIGN CURRENCY™
©2022  MRI BANKERS' GUIDE TO FOREIGN CURRENCY™. All rights reserved.

« More posts