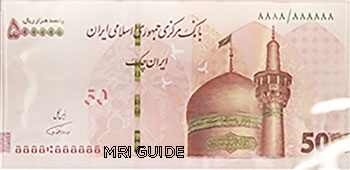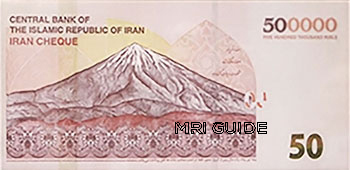 In a ceremony attended by Central Bank of Iran Governor Abdolnaser Hemmati and Economy Minister Farhad Dejpasand a new Iran Cheque of 50o,000 rials ((IRR500,000.3) has been unveiled.
The last four zeros in the denomination are in a different color, which fueled rumors that the government is preparing to remove four zeros from the Iranian monetary unit.
In its statement, the CBI said the new bills have been produced using a technology used for printing euros, making it highly difficult to forge.
©2019  MRI BANKERS' GUIDE TO FOREIGN CURRENCY™
« More posts