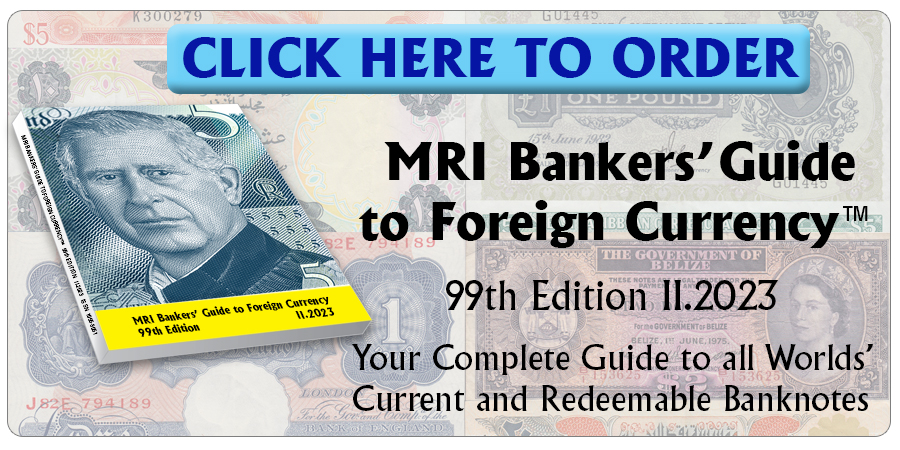 Valiollah Seif, governor of the Central Bank of Iran, declared today that conditions for the re-denomination of the Iranian rial by removing one or more zeros are not right, and most likely will not change for the next two years.
While the legal name of the Iranian currency is the rial, in practice usually count in "tomans", which are equal to 10 rials.
The Government approved the change from rials to tomans proposed by the Central Bank, but Mr Seif stated today that the conditions are not right at this time.
He cited the continuous inflation, that may make removing more than one zero preferable, and the sanctions that may make the exercise difficult.
Source: financialtribune.com
Click here to order the MRI BANKERS' GUIDE TO FOREIGN CURRENCY™
©2018  MRI BANKERS'GUIDE TO FOREIGN CURRENCY
« More posts