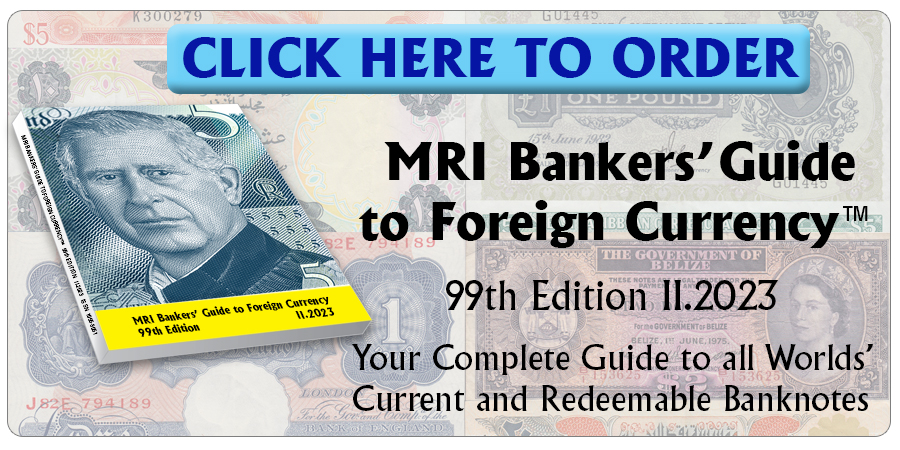 The Central Bank of the Islamic Republic of Iran has established new limits for the requirement of Customs Currency Declaration by travelers.
They must declare if they carry EUR10,000 or its equivalent on other currencies when they arrive, and EUR5,000 or equivalent when they leave the country.
Courtesy Hamed Kazemi and Gabriel A. Leichen.
Order your copy of the MRI Bankers' Guide to Foreign Currency™ now!
©2018  Monetary Research Institute.
« More posts