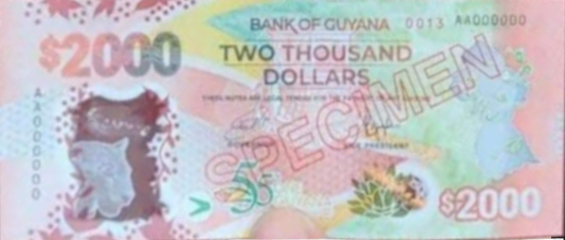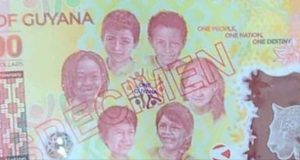 You saw it first here…
As reported today by several local sources Bank of Guyana will issue in the third week of February a polymer banknote of 2,000 dollars (GYD2,000.1) to commemorate the 55th Anniversary of Independence.
The front of the note depicts President Irfan Ali's "One Guyana" agenda. In the back it shows six children if different ethnic groups.
This is the first banknote of such denomination issued by Bank of Guyana.
Specimens have already been distributed to local banks.
Courtesy Capt. Albert Sydney, Gabriel's Numismatic Market, LLC.
Click here to order the MRI BANKERS' GUIDE TO FOREIGN CURRENCY™
*** Would you like to share your comments, corrections or news? Please contact info@mriguide.com
©2022  MRI BANKERS' GUIDE TO FOREIGN CURRENCY™. All rights reserved.
« More posts