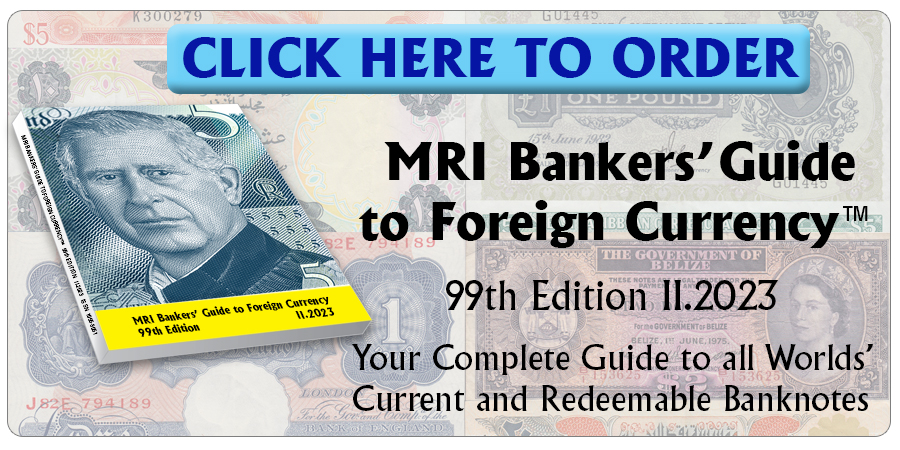 Banco de Guatemala will issue, as soon as current stocks are exhausted, banknotes of 5 quetzales (GTQ5.4B) printed by Polska Wytwórnia Papierów Wartościowych S.A. dated 2018.
This is the first time that banknotes of 5 quetzales are being printed in Poland. 
Also ready for release, as needed, are notes of 10 quetzales banknotes dated 2018 (GTQ10.3C), also printed in Poland.
Courtesy: Banco de Guatemala.
Click here to order the MRI BANKERS' GUIDE TO FOREIGN CURRENCY™
*** Do you want to share your comments, corrections or news? Please contact info@mriguide.com
©2019  MRI BANKERS' GUIDE TO FOREIGN CURRENCY™
« More posts