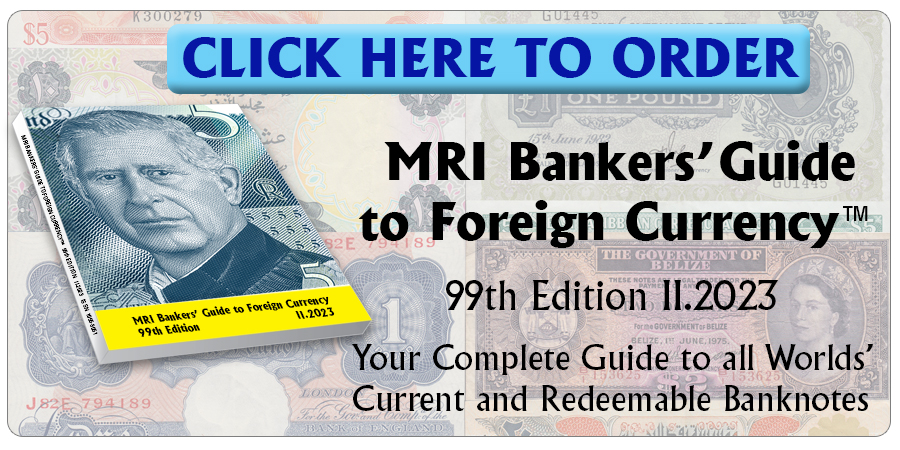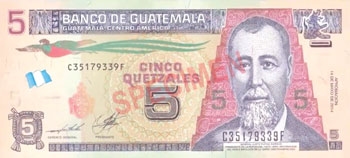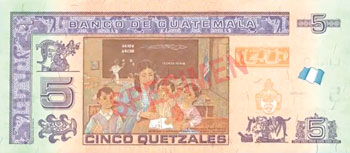 Banco de Guatemala has announced the release to circulation of a cotton paper improved banknote of 5 quetzales (GTQ5.2B) dated 14 May 2014 printed by Casa de Moneda de Chile. It is similar to the 2008 version (GTQ5.2A) which was printed by Oberthur Technologies.
Source: banguat.gob.gt.
Courtesy: Gabriel's Numismatic Market, Llc.
Click here to order the MRI BANKERS' GUIDE TO FOREIGN CURRENCY™
©2018  MRI BANKERS' GUIDE TO FOREIGN CURRENCY™
« More posts