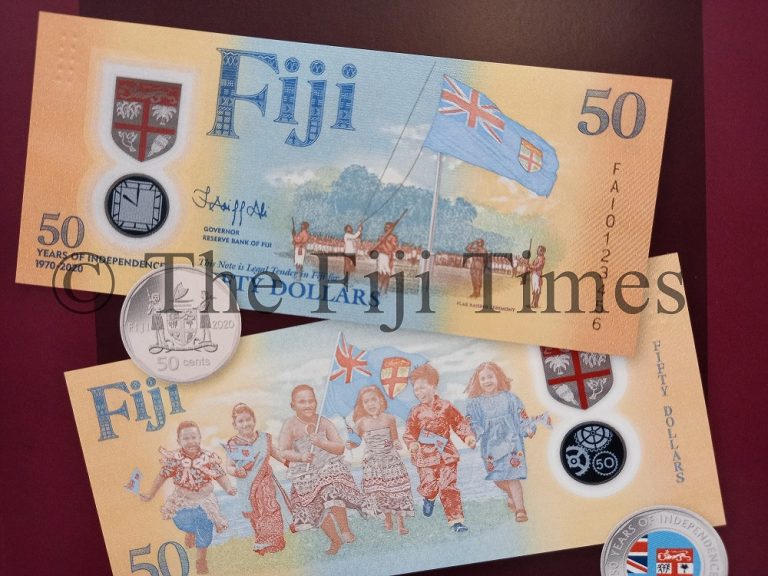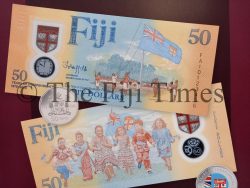 You saw it first here…
Voreqe Bainimarama, Fiji's Primer Minister, unveiled today a new polymer banknote of 50 dollars commemorative of 50 years of Independence (FJD50.5) which will be issued tomorrow. It is a limited issue.
A special colored commemorative 50 cents coin will be also be issued, 
The new banknote was printed by De La Rue.
Special collectors sets are available through the Reserve Bank.
Source: rbf.gov.fj and fijitimes.com
Courtesy: Cleophas Schockem; Gabriel's Numismatic Market, LLC
Click here to order the MRI BANKERS' GUIDE TO FOREIGN CURRENCY™
*** Would you like to share your comments, corrections or news? Please contact info@mriguide.com
©2020  MRI BANKERS' GUIDE TO FOREIGN CURRENCY™. All rights reserved.
« More posts