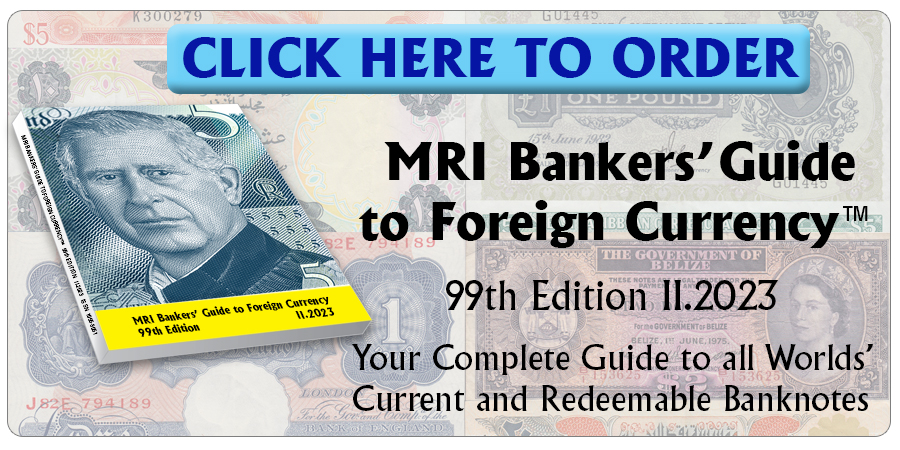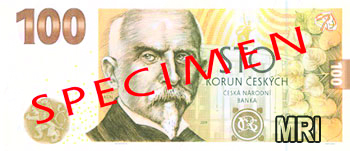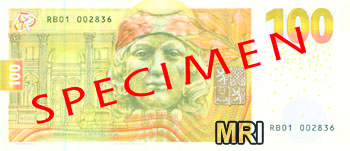 A non-circulating banknote of 100 koruna (CZK100.2) has been issued on January 31st.  It commemorates the Centennial of the Czechoslovak koruna. It is the first ever commemorative banknote issued in the Czech Republic.
It is 84 mm wide and 194 mm long. Deviations of 1.5 mm in both width and length are acceptable. The banknote is printed on natural-coloured paper with a watermark and a windowed security thread. The substrate includes visible orange protective fibres about 6 mm long. Offset-printed yellow circles are located on both sides. The banknote has a front-to-back register forming the stylised letters "AR".
The front shows the portrait of the first Czechoslovak Minister of Finance Alois Rašín and the building of the Czech National Bank in Prague topped by a statue of the Genius with a Lion. In the lower part of the building is a round area printed in optically variable ink featuring the monogram of the Czechoslovak Republic "RČS" and linden leaves. The variable ink changes colour from green to goldish when tilted. In the lower margin are the names of the designer "EVA HAŠKOVÁ INV." and the engraver "MARTIN SRB SC."  
The back shows the head of the Republic reproduced from the façade of the building of the State Printing Works of Securities in Prague;  the façade of the Schebek Palace in Prague, former headquarters of the Banking Office of the Ministry of Finance and the National Bank of Czechoslovakia.
Eight different series combinations are known, RA, RB, RC, RH, TD, TE, TF, TG. The number of notes printed in 20,000; which are not available to the public directly at the National Bank.
Instead these were sold housed in a folder through "numismatic products dealers" at the price of CZK1,000 (=USD45). The open market price is fluctuating between 60 and 100 U.S. dollars.
Source: cnb.cz
Courtesy: Antje Bird, Mojmir  Cerny.
Click here to order the MRI BANKERS' GUIDE TO FOREIGN CURRENCY™
©2019  MRI BANKERS' GUIDE TO FOREIGN CURRENCY™
 
« More posts