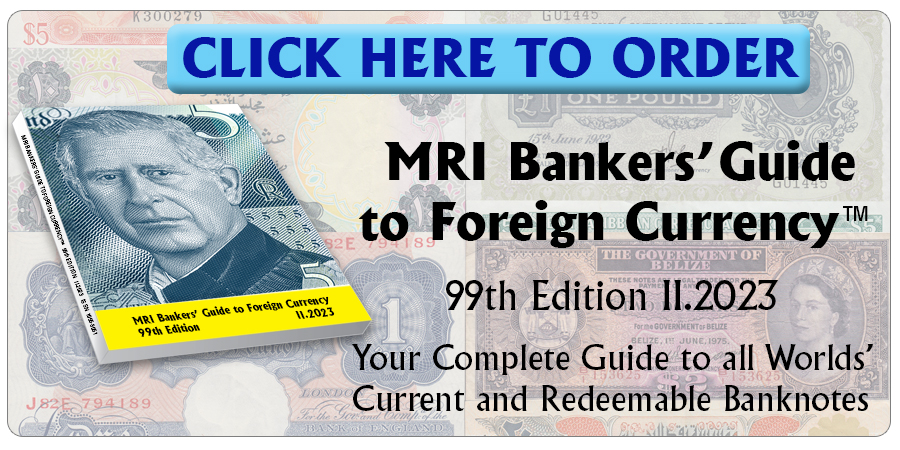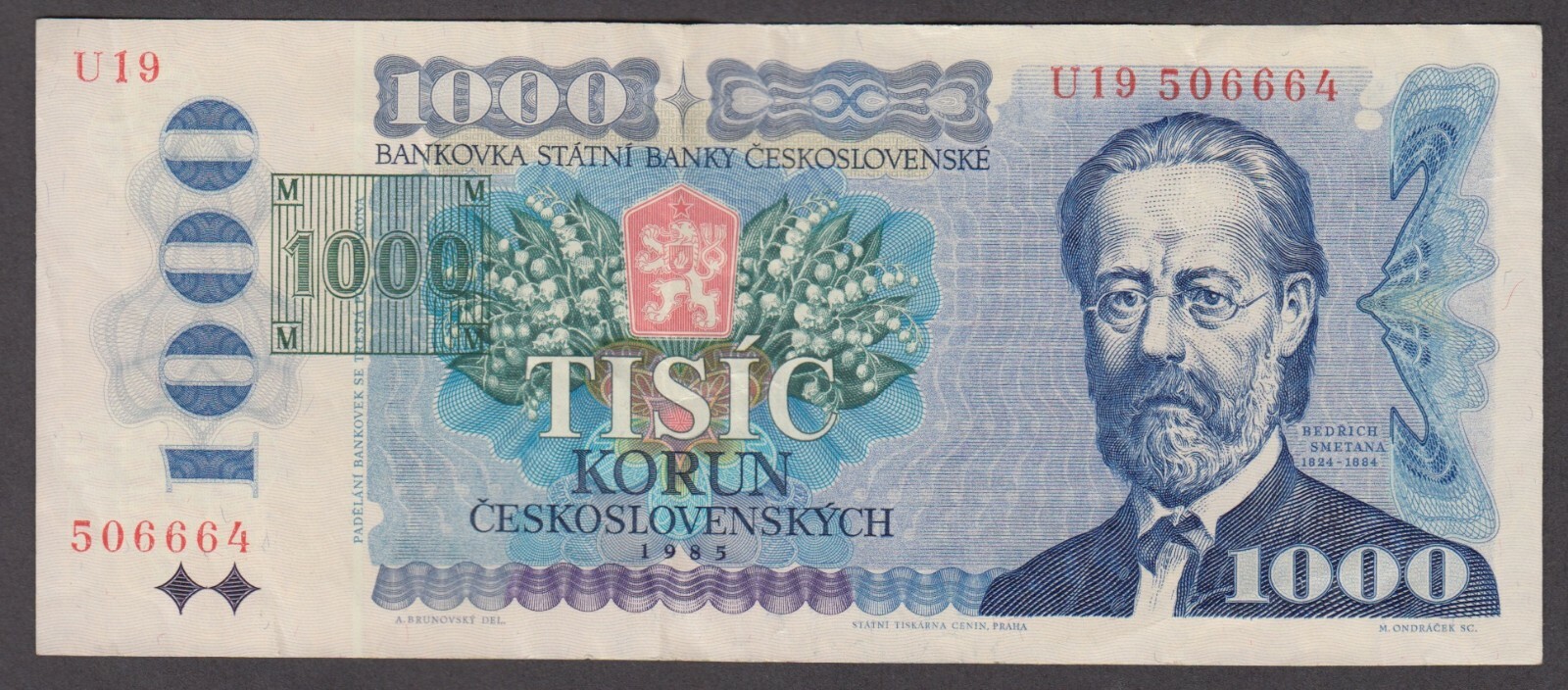 Česka narodni banka has announced this week that it plans to issue on 8 February 2023 a banknote of 1,000 korun (CZK1,000.2) to commemorate the 30th Anniversary of its creation after the splitting of Czechoslovakia, and the creation of the Czech currency to replace the Czechoslovak one.
It will be a regular banknote with the overprint of the CNB Anniversary logo and a motif of the 1993 1,000 korun banknote stamp referring to the Czeck-Slovak currency separation and the stamping of Czechoslovakian banknotes.
The design of the overprint will be disclosed soon.
There will be a run of 200,000 pieces, which will be available from 8 February 2023 at the cash desks of the Česka narodni banka while stock lasts.
Source: cnb.cz 
Order the MRI BANKERS' GUIDE TO FOREIGN CURRENCY™
©2022  MRI BANKERS' GUIDE TO FOREIGN CURRENCY™. All rights reserve


« More posts