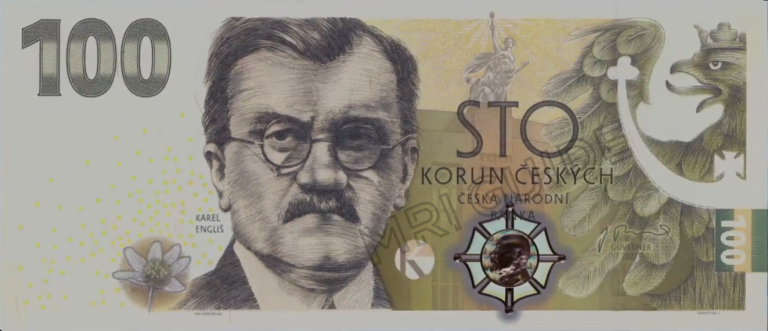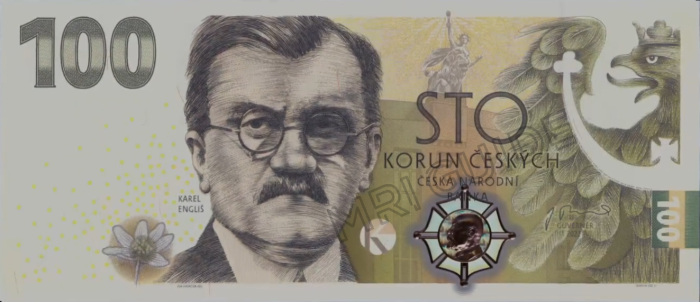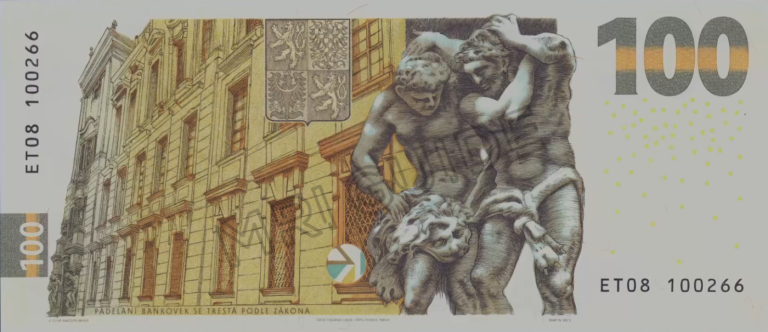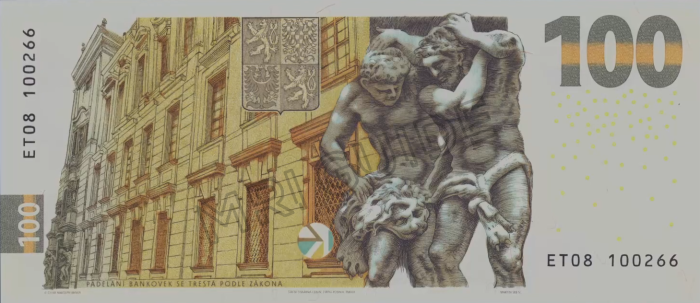 The Check National Bank has issued on 30 March 2022 its previously announced banknote of 100 korun (CZK100.4) commemorative of the Centennial of the Establishment of the Checholovakian currency.
The front shows the portrait of Karel Engliš, economist, statesman and one the first Governors of the National Bank..
It measures 194 x 84 mm and is a limited issue of 20,000 pieces for the Numismatic Market. It has been designed by Eva Hašková, and printed by the State Security Printing Works in Prague.
A third banknote honoring Vilém Pospíšil (CZK100.5) is planned for release in 2025.
Courtesy: Chiaopiabaike.
Source: Czech National Bank.
Click here to order the MRI BANKERS' GUIDE TO FOREIGN CURRENCY™
*** Do you want to share your comments, corrections or news? Please contact info@mriguide.com
©2022  MRI BANKERS' GUIDE TO FOREIGN CURRENCY™. All rights reserved.
« More posts