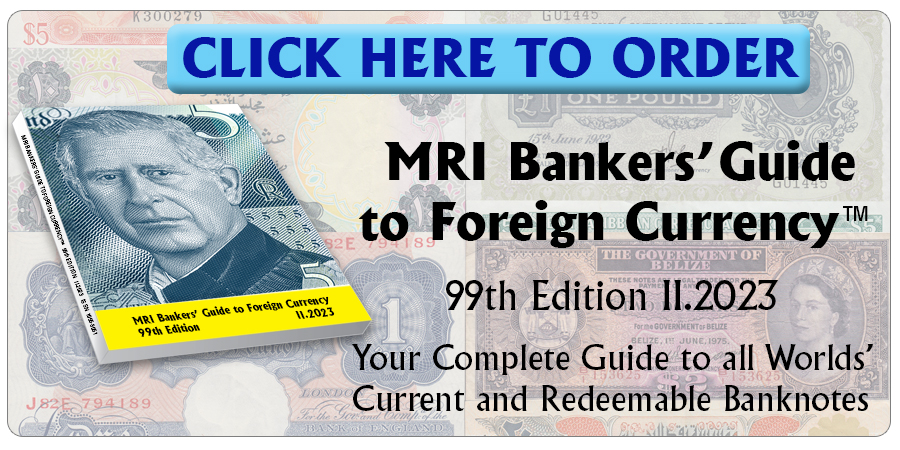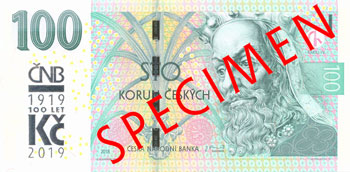 The overprint on the  new 100 korun note (CZK100.3) to be issued next year to commemorate the 100 Years of the Czechoslovakian korun, is to be made in silver ink, similar to the ones done for the Slovakian Year 2000 banknotes. There will be 100,000 notes issued at face value, one per collector. 
Image source: imagehosting.cz
Courtesy: Gabriel Numismatic Market, LLC., Mojmir Cerni.
Click here to order the MRI BANKERS' GUIDE TO FOREIGN CURRENCY™
©2018  MRI BANKERS' GUIDE TO FOREIGN CURRENCY™
« More posts