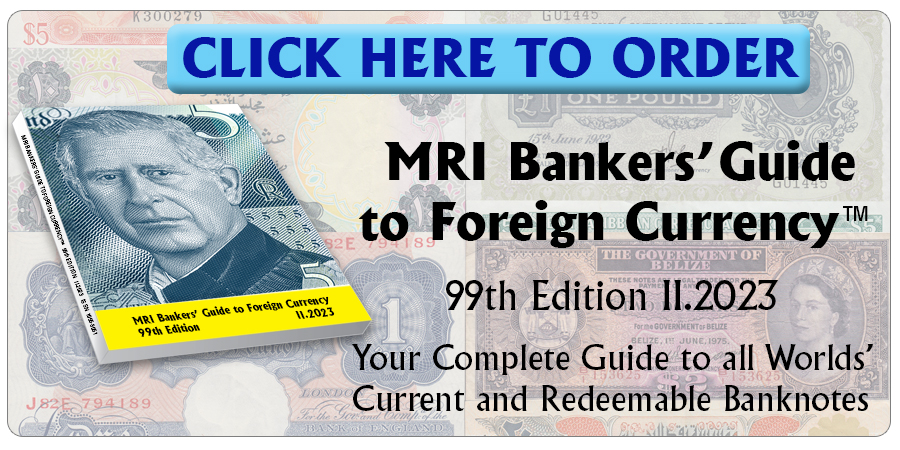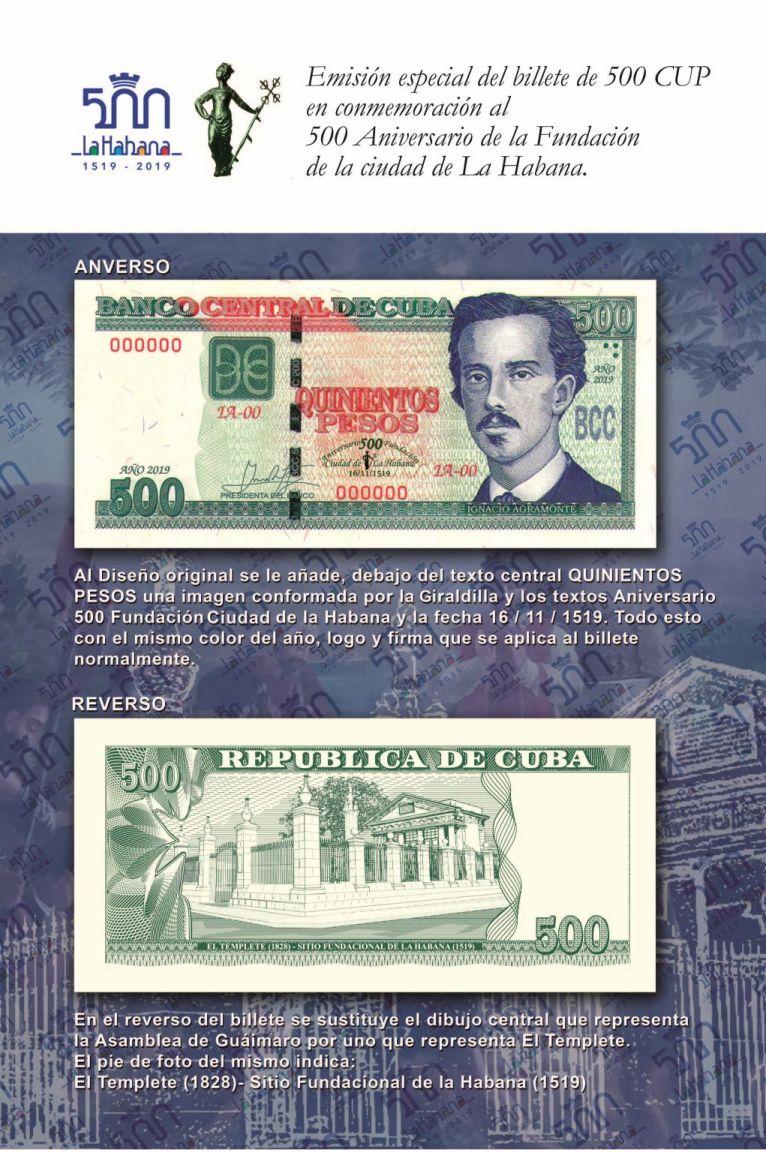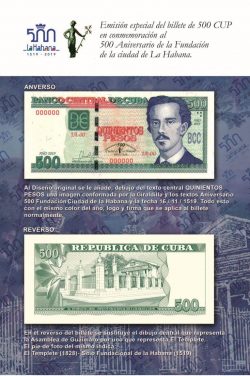 The Banco Central de Cuba has issued yesterday a special banknote of 500 pesos (CUP500.2) to commemorate the 500th Anniversary of the Foundation of Havanna.
The new banknote is dated 2019. The front is similar to the current one (CUP500.1),, with the addition of the statue of the "Giraldilla", a little figure atop the weather vane on the Castillo de la Real Fuerza, which is a symbol of Havanna,  The back shows the "Templete" built in 1828 on the original site of the city's foundation in 1519.
This commemorative banknote will co-circulate with the regular one.
Source: Banco Central de Cuba
Courtesy: Cleophas Schockem.
Click here to order the MRI BANKERS' GUIDE TO FOREIGN CURRENCY™
*** Do you want to share your comments, corrections or news? Please contact info@mriguide.com
©2019  MRI BANKERS' GUIDE TO FOREIGN CURRENCY™. All rights reserved.
« More posts