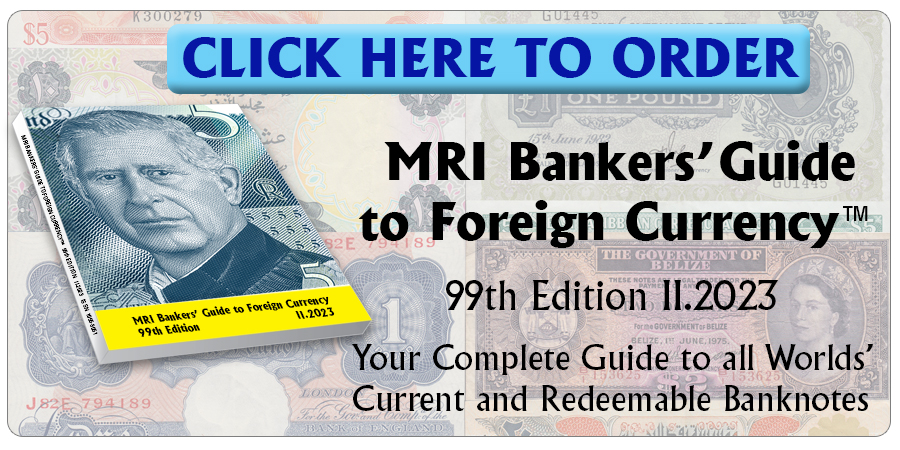 According to several publications Croatia is on track to adopt the euro in 2023, if it complies with the conditions set by the European Union. 
Thiomir Mavricek, Executive Director of the Cash Department of the Croatian National Bank, declared that preparatives are being made to execute, when required, the replacement of current kuna notes and banknotes for euros.
He anticipated that kuna banknotes will remain redeemable, at a rate yet to be fixed, without time limit, while coins will be exchangeable for three years.
Source: www.total-croatia-news.com
Courtesy: Cleophas Schockem.
Click here to order the MRI BANKERS' GUIDE TO FOREIGN CURRENCY™
*** Would you like to share your comments, corrections or news? Please contact info@mriguide.com
©2021  MRI BANKERS' GUIDE TO FOREIGN CURRENCY™. All rights reserved.
« More posts